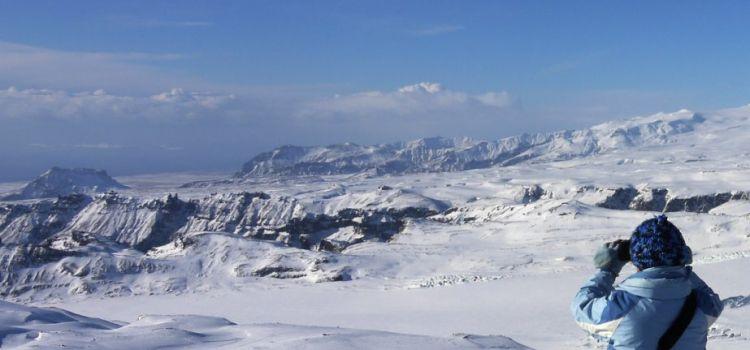 5 Things to do in Iceland this December
December's here and we've rounded up a selection of great things you can do and see in Iceland this month. We've got Christmas celebrations (from the traditional to the slightly unexpected), fireworks and "window weather": check it out!
1- GRAB YOUR SKIS
December generally marks the beginning of the skiing season in Iceland. If you're a sports fanatic or if you want to try your hand at skiing for the first time, head to the slopes on one of Iceland's 11 resorts. The resorts reach up to 950m so you're bound to have a great day out! For people staying at Reykjavik, try Blafjoll where a ticket is around 3350 ISK per adult and 900 for children.
There are also great resorts in Isafjordur and Akureyri if you're staying farther out- all with beautiful views.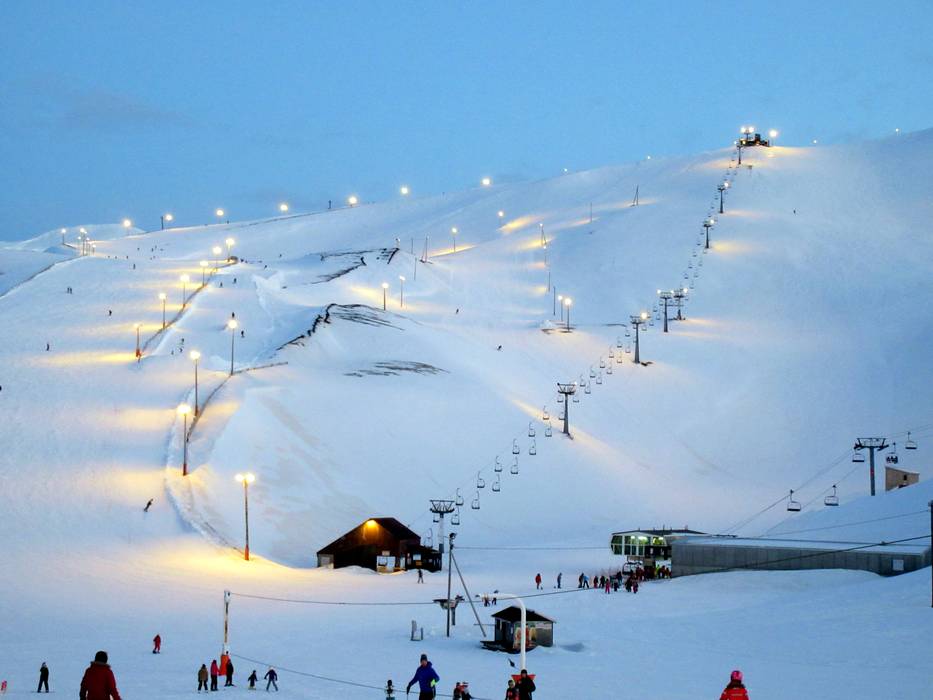 2- WHITE SNOW, GREEN LIGHTS
The Northern Lights can still be seen in December- they're visible between September and April, so with some luck you could spot them on your winter break this month. Also a possibility is the chance of snow. We've already had some snowfall last month (including a lot in Akureyri) and with Iceland's changeable weather you may have a flurry of snow in the morning followed by a bright display of the Aurora in the evening- fingers crossed!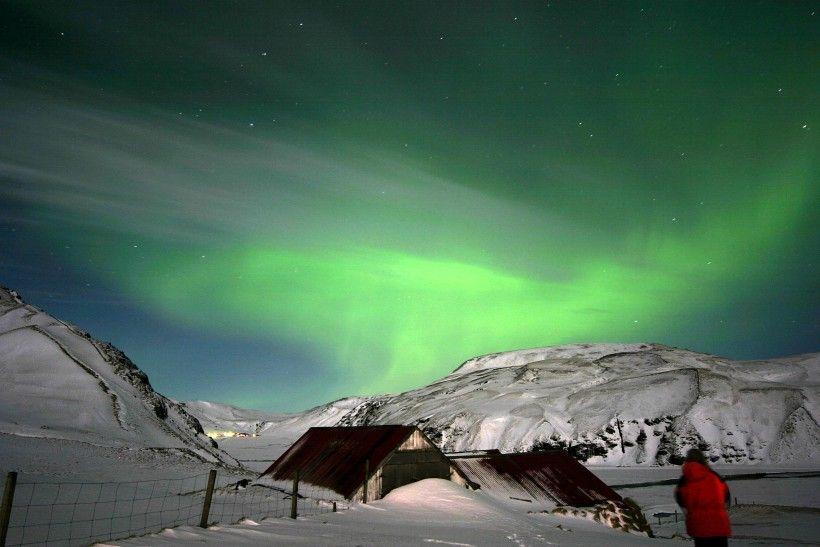 Photo by Jónas Erlendsson
3- ICELAND AT CHRISTMAS
There's a lot going on this Christmas in Iceland. If you like the idea of a cosy, traditional yuletide, look no further. Icelanders love their Jól traditions, from their annual "flood" of newly published books to taking a day off work to bake plenty of laufabraud and smoking lamb! Children put their shoes out on the windowsill for the Yule Lads to visit- it's a little different to our usual traditions of Santa and mince pies, but it's brilliant to learn about these unique customs and join in by enjoying a glass of Malt og Appelsin.
We'll be talking about Iceland's Christmas practises throughout the month so watch this space!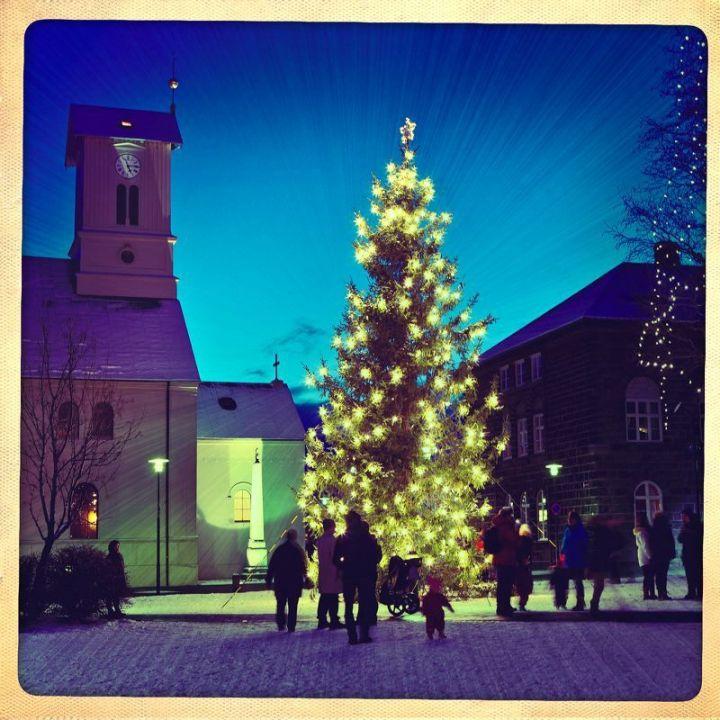 4- INDULGE IN "WINDOW WEATHER"
Forget "hygge", it's all about window weather in Iceland! "Window weather" is what "Gluggaveður" translates to- this is an Icelandic term to describe beautiful weather outside, even if it's rainy and freezing. This weather's best experienced inside from the comfort of your window- preferably with a hot drink as well. If you're truly indulging in the Icelandic experience, you can huddle up in a cafe along Laugavegur in Reykjavik and enjoy plenty of coffee- or if you'd rather, they have some lovely hot chocolates and ice cream milkshakes too.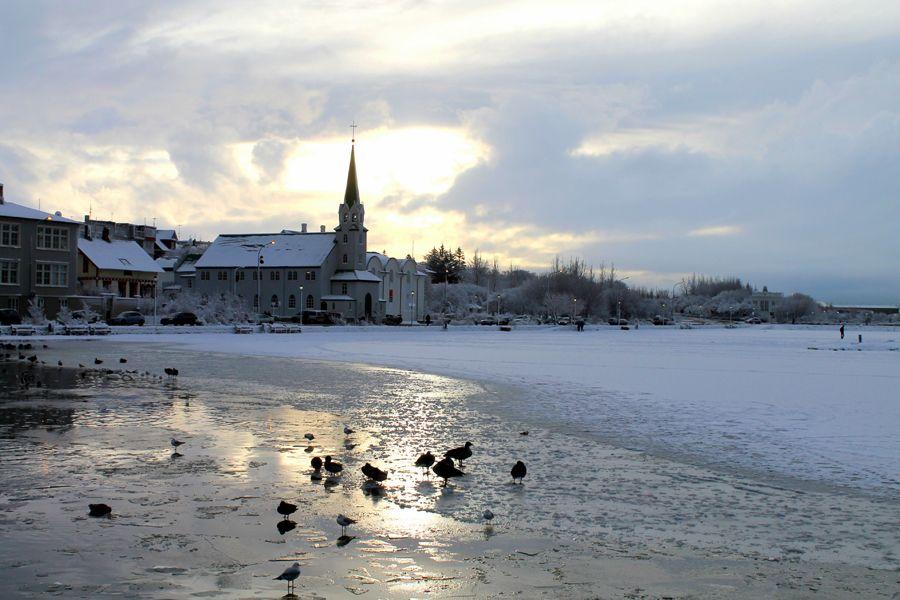 5- CELEBRATE THE NEW YEAR WITH A BANG (AND A WHIZZ, AND A POP)
Icelanders celebrate the New Year with lots of bonfires and even more fireworks, so to make sure your 2017 starts with a sparkling display make sure you're at an Icelandic firework show. The biggest displays will be in Reykjavik, but almost every town across the country boasts an evening to make this a New Year's Eve to remember. Join in with songs, good food and the great company of friendly Icelanders- you'll be partying like a local in no time at all!
Want to inject a little Icelandic winter into your seasonal preparations at home? We'll be writing updates on Iceland's holiday traditions this month- keep an eye out for tips and tricks to bring a little Jól to the table!