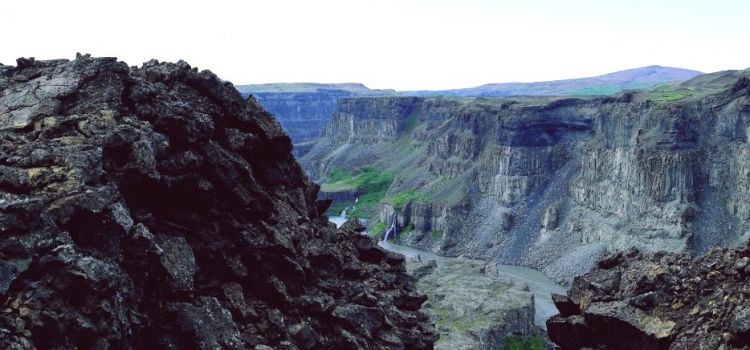 Travel Route One with Sigur Ros
Heard of slow TV, the phenomenon of an uninterrupted broadcast in real time? Normally it involves travelling or the art of watching something being made- but what if you could combine the two along with one of Iceland's best loved bands?
Sigur Ros (you'll recognise them from this song) are currently live-streaming their slow broadcast of the ring road in Iceland, Route 1. They started at the time of summer solstice yesterday and have been travelling anti-clockwise around the island, passing many of the country's well-known geographical wonders. So far we've seen Vatnajokull, Jokulsarlon, and the east fjords...you name it, they'll have passed it!
Accompanying the band is a moment-by-moment soundtrack generated by Sigur Ros' music (both released and unreleased). If you have a moment free and want to have the most immersive coffee break ever, why not plug in your headphones and pop their live-stream on full screen? They're nearly finished but you can watch back at any point- just sit back, relax and be transported to the most peaceful country on Earth!
If travelling the ring road is something you'd love to do for yourself, why not check out our range of Route 1 holiday packages? Whether you're a fan of self-drive breaks or would like to travel with a guide, we at All Iceland can help make yours an unforgettable Iceland experience.