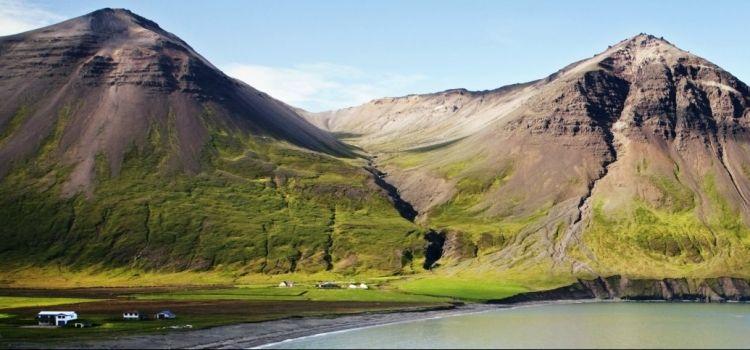 Trapped Christmas special announced
Trapped has gripped audiences across Iceland, Norway and the UK this winter and no wonder: full of tension and dramatic landscapes, it is a perfect example of Nordic Noir.
We're all still talking about it so much that series creator Baltasar Kormakur has announced a second series of Trapped- although this one's going to be a little different...
Viewers are going to have to wait until December for the Christmas special of Trapped. Planned as a three-parter, Kormakur has revealed that the plot will follow chief of police Andri Olafsson once more. The series will see Seydisfjordur closed off again as a corpse is found, their shoes filled with small toys (as is tradition at Christmas for Yule Lads to fill slippers with toys and sweets). However, the nightly arrival of more Yule Lads leads Olafsson to wonder if the remote town has been closed or whether there are more secrets to the town that even he does not know about.
Writers Sigurjon Kjartansson and Clive Bradley are excited to be working on another series of the intense thriller. 'You'll be like, "oh wow!" and then you'll be all, "oh my God!" and "whaaaaaat?"' Kjartansson said. 'The nice thing about it being set at Christmas is that we get you all cosy and then bam, another twist. Is anyone who they say they are? Is anyone else at risk? Did Andri get the mug he asked for for Christmas?'
Olafur Darri Olafsson is also pleased to be coming back to the Trapped team. 'Any excuse for women everywhere to swoon over me,' he shrugs, 'I'm kindof a sex symbol now, I'm a pretty big deal. Plus I get to wear a lot of fetching Christmas jumpers in this new series.'
Are you excited for the Trapped Christmas special? We know we are!

Article by April Folsdottir.