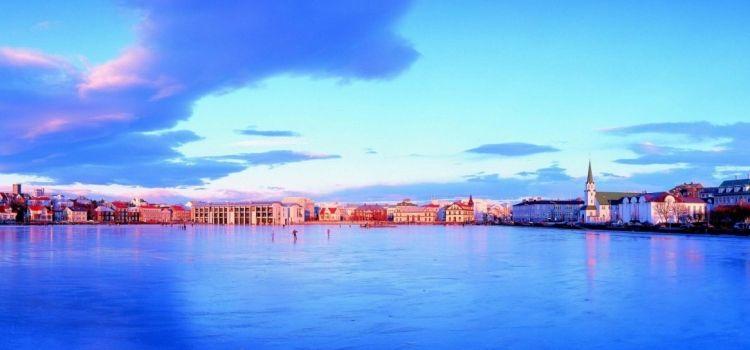 Top 5 Festivals in Iceland this March
It's March, which means only a couple more months until summer. There are still plenty of chances to see the Northern Lights- they're visibe until mid April. As well as the Aurora, daylight hours are increasing and there's always something on- music, food or art, here are our top picks for festivals in Iceland this month.
It's been going for 15 years and with a winning formula like food + fun it's easy to see why. Chefs from the UA and Europe travel to Iceland and team with up local restaurants to create fourmet food. Better yet, the prices aren't sky high! If you want to sample some world-class cuisine without breaking the bank you'll want to be around 2-6 March.
Perfect break: Deluxe Reykjavik break- you're eating food from some of the best chefs in the world so why not treat yourself to top accommodation and tours as well?
Look no further for Iceland's festival of all things design. Architecture, fashion, furniture and graphics can all found in one city across various venues. There are exhibitions, talks and workshops from 10- 13 March- you'll find talks in Harpa, and collections and the Museum of Design and Applied Art as well as the Reykjavik Art Museum.
Perfect Break: for artistic minds who march to the beat of their own drum, a self drive stay is ideal. See art one day and the countryside the next.
Kicking off at the Hilton Reykjavik Nordica on Wednesday 23rd, the Reykjavik Jazz Festival is a set of three grand performances with some of the world's best and well-loved jazz musicians. Concerts carry on into the late night so be sure you're well rested for a party that keeps going as the afterhours Blues Club.
Perfect break: It's up to you! Party all evening at the festival and take day tours with our Build Your Own Weekend Break.
Want to catch some of Iceland's freshest up and coming acts? Without this competition we wouldn't have internationally renowned Of Monsters and Men (you're welcome, the world) so it's a great platform to find your new favourite song. Check out the competition at Harpa, 22-25 March.
Perfect break: A Reykjavik city break with a tour to see the Northern Lights and two nights free to discover new music.
If you're after a festival that's a little out of the way of Reykjavik but still a brilliant couple of days, you'll hit the festival jackpot with Aldrei For Eg Sudur- or in English, I Never Went South. The festival's held in Isafjordur and takes its name from the fact that loads of Icelanders from the West Fjords move to Reykjavik. This festival's ideal with a self drive package, as you can travel up on 24th and stay until 26th when the festival ends.
Perfect break: We can tailor your South and West Iceland self drive break to fit in a few days at Isafjordur.