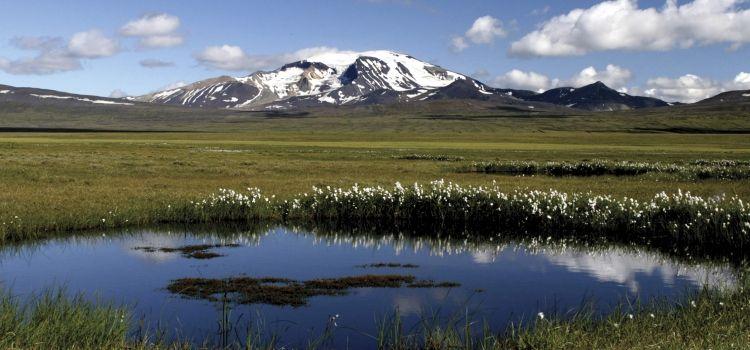 Summer has arrived!
Summer starts this Thursday in Iceland. Sadly, that doesn't mean instant sunshine and heat- according to the Old Icelandic calendar, Iceland's year was split into two seasons: winter and summer.
The first day of summer is the beginning of the summer month Harpa, often associated with girl's names- Icelanders imagined that Spring/Harpa was the daughter of the winter months. The beginning of summer's a celebration that's often marked with parades, sporting events and entertainment across the country- make sure you let us know if you happen across any summer celebrations whilst in Iceland!
From the 16th to the 19th century, Icelanders would hand out Summer Gifts. Whilst this isn't really the case anymore, you'll hear lots of wishes for a happy summer. You'll also see lots of Icelanders heading out in the car for an ice-cream drive- in Iceland there's no limit on weather every day is a good day for ice cream!
Traditions states that if summer and winter "freeze together" (if there's a frost the night before the first day of summer), this means there's a long hot summer ahead. To test the freezing, dishes of water are left outside and if they're frozen, we'll have (in theory) a great summer- fingers crossed for a frosty Wednesday evening, then...