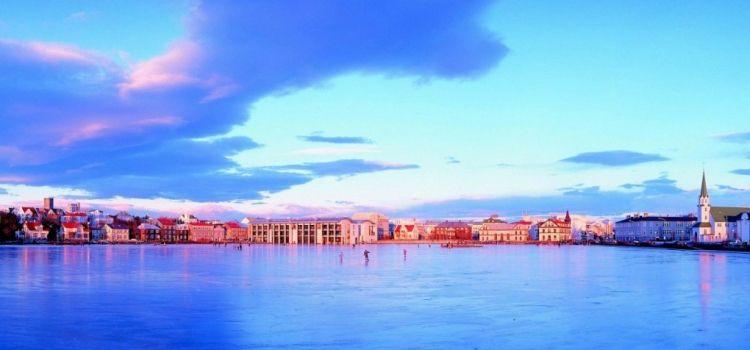 Sport Breaks on Offer from All Iceland at London Marathon Expo
Hello from the London Marathon Expo!
This event is taking place at the ExCel until 23 April, and our team will be on hand to showcase some of Iceland's best sport travel packages- from marathons tosnorkelling, river rafting to cycling, there are so many things to do in Iceland that every visit feels like a new adventure.
To give you an idea of some of the breaks we'll be offering, here are some of our most popular sport packages:
Midnight Half Sun Marathon, Reykjavik
The perfect way to combine a summer break with a new running experience, the Midnight Sun Half Marathon takes place on the 23rd June. There's the choice of running the half marathon, 5K or 10K so all running abilities can take part- and you're guaranteed a backdrop of Iceland's magnificent Midnight Sun as you compete. The race ends with a dip in the Laugardalslaug geothermal outdoor pool which also offers hot tubs and a steam bath- a perfect conclusion to a fantastic new running adventure.
Torshavn Marathon, Faroe Islands
If you've visited Iceland before or are looking for a completely new landscape, look no further than Torshavn in the Faroe Islands. Taking place in early June, our travel package includes plenty of time to walk around the world's smallest capital city as well as other pittoresque areas of these charming islands. The fresh air of the Faroes is perfect for running conditions and runners can choose between a half and full marathon. The terrain ranges from steep and challenging to gentle and beautiful, giving you a chance to enjoy the Faroe Islands to the fullest.
Runners' Festival, Westfjords
This is an annual event which includes a half-marathon, open water swimming, mountain biking and a 45km wildnerness run (!) among other races. Take part in these events found in the Isafjordur area, a beautiful part of the pittoresque Westfjords- combine adrenaline-pumping experiences wiith the chance to visit one of Iceland's best kept secrets. This festival takes place from 17-19 July, meaning it's an excellent time to discover the landscape of Iceland whilst having an unforgettable sport break.
Read more about our wide range of sport holidays and be sure to talk with our team- All Iceland is a company run and staffed by Icelanders so your break is planned with an expertise of the country andspecialist knowledge of the best accommodation, restaurants, travel and excursions.
If you're interested in more details please contact or call our office on 01904 406534. We look forward to seeing you at the Expo!