Rockstars In Reykjavík
New Laugardalsholl, an arena in Reykjavik, hosts Kings of Leon tonight for one night only!
Kings of Leon formed in 2000 and are renowned in several countries for their signature rock style. The American band is best known for their hits Use Somebody and Sex on Fire- let's hope they don't set Reykjavik alight!
The band definitely join the ranks of stars dubbed Friends of Iceland.
Friends of Iceland, or íslandsvinur, are celebrities who have stayed in Iceland. Playing a concert, filming on location, or just visiting, Iceland embraces them as islandsvinur!
Previous names to visit our beautiful homeland include Beyonce and Jay Z, who spent a Christmas holidaying in the snow with their own helicopter tour. Due to having the ideal landscape for several epics, countless filming crewshave been on location, bringing with them Russel Crowe, Ben Stiller, and the cast of Game of Thrones no less!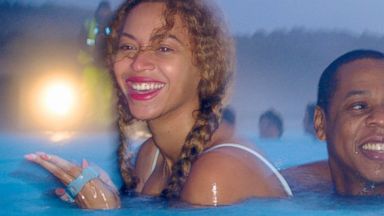 Emma Watson was apparently a fan of puffin watching whilst over in Iceland, though reportedly she did not enjoy the prospect of eating the traditional Icelandic cuisine, including aforementioned puffin.
Tom Hiddleston was keen to tell GQ Magazine about his time in Iceland, saying he enjoyed drinking Icelandic Reyka vodka in the hot tub whilst waiting for the Northern Lights- we can think of a few people who wouldn't mind being in the hot tub with him!
Here's hoping Tatum doesn't cause any bother though, or he may become an enemy of Iceland... Tom Cruise stayed in Iceland when working on 2013 film Oblivion. Despite his positive attitude toward the stunning views, he reportedly disruptedsome trails in northern Iceland which are used regularly with sheep farmers- they weren't so quick to call him an islandsvinur!
Want to imitate the lives of the rich and famous? They all came to Iceland, and you can too- provided you don't annoy any sheep farmers. Check out our range of Holidays here.