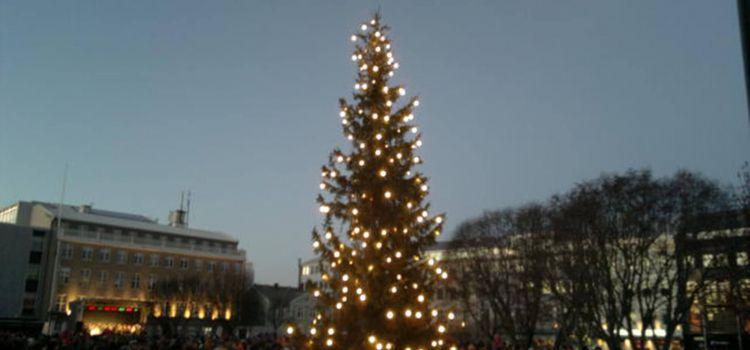 Oslo Christmas Tree Lighting This Sunday
This Sunday marks an occasion that many Icelanders see as the official beginning of Christmas preparations and celebrations, and it's all because of the Oslo Christmas Tree.
The tree might seem a long way from home, but it's an annual donation from Norway to Iceland to pass a Christmas tree from one Nordic capital to another. Austurvollur Square where the tree stands becomes a hubbub of activity this weekend as the tree will be lit this Sunday.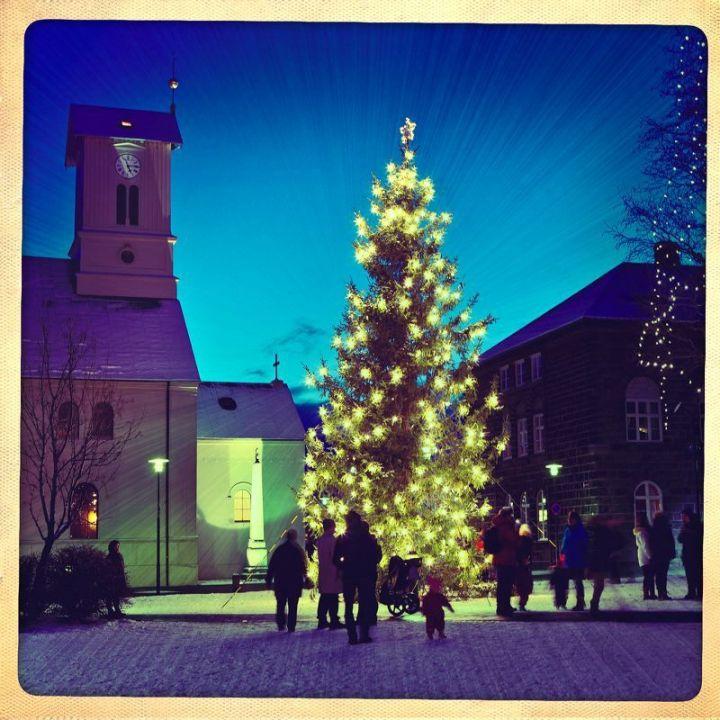 In true Icelandic style, no occasion is complete with live music and some traditional Christmas carols. The mayor of Reykjavik accepts the tree from the Norweigian ambassador before the tree is lit up- an offer of friendship between the two countries which has become part of these Christmas customs.
This tradition has even inspired Iceland to gift a Christmas tree to the Faroe Islands where it will sit in Torshavn. Christmas is all about giving, after all!
There may even be an appearance from the Yule Lads- Iceland's answer to Santa who you can read more about here.
Are you in Reykjavik this year? Send us your photos!
If you're not in Iceland for the lighting, you can watch this video by Rafal Kazimierczuk to get a feel of Reykjavik at Christmas: