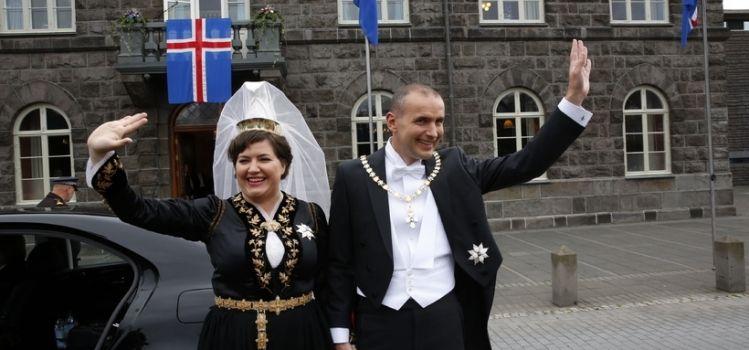 New President of Iceland
Iceland welcomed its 6th president yesterday, Dr. Gudni Th. Johannesson.
President Johannesson had been elected on 25 June, but was officially sworn in and started his time in office on 1 August- just after the Verslunarmannahelgi festival. (Wonder if he popped over to the Westman Islands at the weekend? Maybe not!)
President Johannesson was accompanied by First Lady Eliza Reid, who was dressed in a traditional Icelandic Skautbunngur- a costume seen on Iceland's national day!
This is Iceland's youngest president at 48, and Johannesson is also different in his lack of affiliation with any of Iceland's political parties. He's all about unity in the country- a good principle, we think so!
Photo from Iceland Monitor/Julius