Minster FM Competition Winners Return from Iceland!
Back in October we at All Iceland teamed up with our local radio station Minster FM for a fun filled competition to win a trip to the Coolest Place on Earth, Iceland! We took the Minster FM team and held a live broadcast from Reykjavík with plenty of sightseeing and adventures too!
In November we held a very special event for the finalists of the competition where they took on the Ice Bucket Challenge to win that very special trip to Iceland.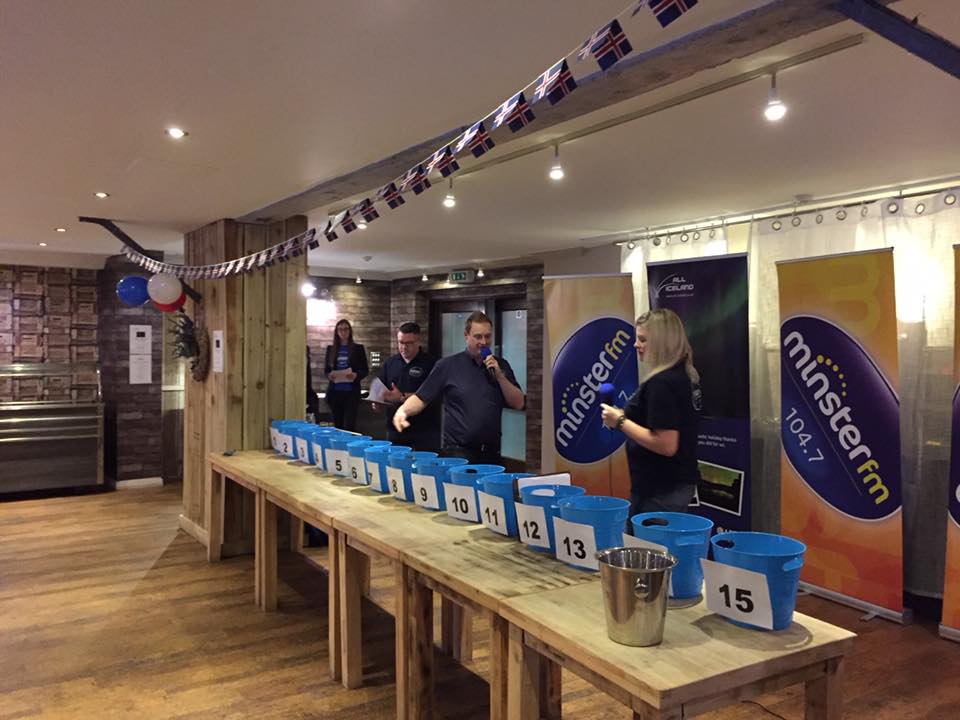 Our winners, Mary and Glyn have just returned from their action packed weekend in Reykjavík.
Here is what they had to say:
"Good afternoon Jorunn,
I'm just emailing to let you know that (unfortunately) we returned home safely from gorgeous Iceland yesterday and to thank you for a wonderful trip.
Iceland is a beautiful country as you know and we loved every minute being there. Our Golden Circle tour was the highlight of our stay, Geysir and the Gullfoss waterfall were breathtaking and the tour of the National Park was wonderful ..not to mention the snowmobiling! and there was plenty of snow! The places we visited and the scenery we saw was outstanding. Our guide was fantastic and four of us shared a monster truck the whole time. We had such a great time.
The helicopter tour with Nordurflug was postponed until 12pm on the Monday, which meant that we missed Whale watching unfortunately, however it gave us some time to visit Lutheran Church which we really wanted to do and was amazing. The helicopter tour, which I had as my must do tour was brilliant and everybody aboard agreed that I should sit next to the pilot..for one way anyway which was brilliant.
Unfortunately Mother Nature made us miss the Northern Lights.. but it gives us a very good reason to return.. which we will. My husband wants to hire a Monster truck and do the ring road.
The meals out that we had were lovely in particular the meal at Fishcompany.. we've enjoyed meals at many restaurants but the service that we received here was superb and the food matched it..our meals at MAR and 101 were just as lovely.
The staff at the Storm Hotel were lovely and couldn't help us enough and our stay was very comfortable.
You should be very proud of your homeland.. we found the people friendly and welcoming, the country clean and peaceful and stunning.. the help that we received from you and your colleagues at All Iceland was really appreciated and we contacted Minster FM today to thank them and you for what was truly a trip of a lifetime for us.
We've taken photos of our trip which we would be happy to share.
Jorunn, many many thanks we had a wonderful experience. I'd be very happy to recommend Iceland as a country to visit and you as an operator to book through.
Kind regards,
Mary & Glyn. x"
Safe to say they had a great time! Sound like your kind of adventure? Get in touch with us today and let us start planning your ideal holiday to our homeland, Iceland. Email or call our office on 01904 406534, our Icelandic experts can take care of everything for you whilst you relax.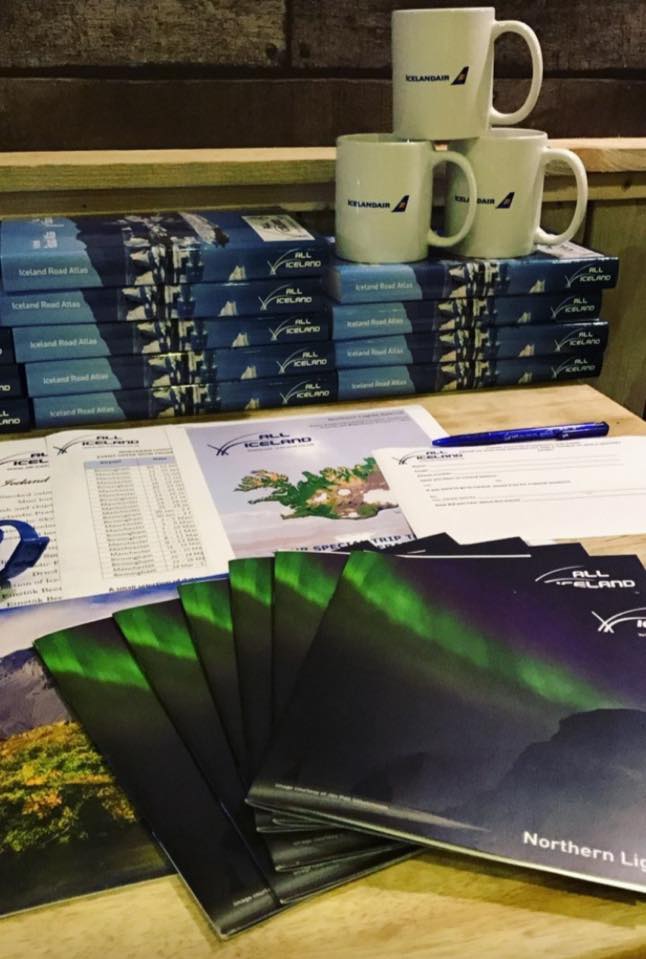 A huge thank you to all our partners in Iceland that helped make this trip happen for Glyn and Mary:
Flights provided by Icelandair
Accommodation at Hotel Skuggi including breakfast
Airport transfers with Reykjavik Excursions
Entry to the Blue Lagoon
Northern Lights tour with SuperJeep Tours
Golden Circle and snowmobiling tour with Arctic Adventures
Whale Watching tour with Elding
Geothermal Tour with Nordurflug Helicopter
Dinner for 2 at MAR Restaurant
Dinner for 2 at 101 Harbor Restaurant (where Victoria was presenting Minster FM from this morning!)
Also thanks to:
Asgard and Beyond
Elding
Fiskfelagid (Fish Company)
Grayline Tours
Hertz
Icelandair hotels (Fontana Laugarvatn)
Icelandic Mountain Guides
Into the Glacier
Mountain Taxis
Mountaineers of Iceland
Snaeland Travel
Special Tours
Visit Reykjavik