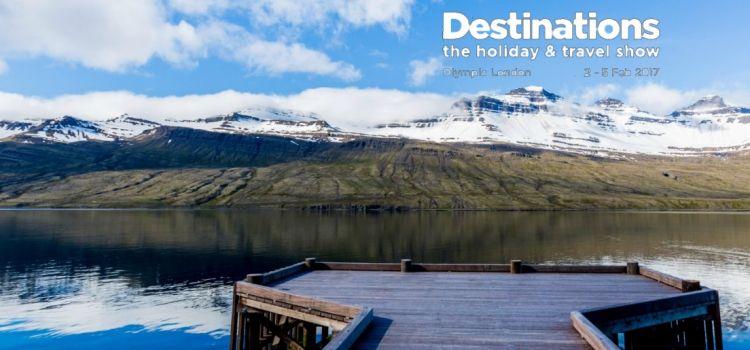 Meet Us at the Destinations Travel Show
Fancy sitting back and letting travel experts plan a break to suit your holiday plans? We're at the Destinations Travel Show 2-5 February and are looking forward to helping you plan your dream Iceland adventure.
Taking place at the Olympia in London, we'll be offering holiday advice and up to date price lists for 2017/18 all weekend. Head to stand E131 to discuss holiday plans with our travel specialists who have first hand information on the best hotels, restaurants, excursions and tour guides for your Iceland adventure!
All Iceland an ATOL registered Company based in UK which is owned and run by Icelanders, so we know the best that Iceland has to offer. We have travelled throughout Iceland to secure the best services of hoteliers and tour operators at the most competitive prices so you can experience the ultimate Iceland experience without having to search far and wide for assistance.
Most of our travel packages are designed with your travel plans in mind. We offer a flexibility to tailor breaks to suit your travel preference. Want to stay an extra night in Reykjavik or add a daytrip around the South Shore? We can make that happen. Check out our range of luxury trips for the ultimate in Icelandic indulgence- spas, helicopter tours and hot tubs outside your hotel room, what more could you ask for?
The show promises to be an essential event for travel inspiration and our holiday advisors are no exception. Book your tickets today to secure a place and why not dive into our Northern Lights holiday packages to see example itineraries?
Not based in London? Call our office on 01904 406534 or email to plan your break today!