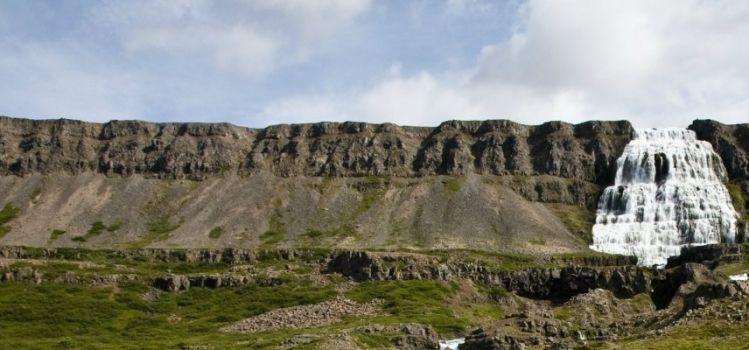 Make the Most of Iceland this May
As May is part of Icelandic summer, you'll notice it's a lot lighter outside- during May Icelanders can experience up to 18 hours of sunlight in a day. More daylight means a lot more time to take part in exciting opportunities- read more here!
Take to the (Ring) Road
During the summer it's a great idea to take a self-drive break around Iceland- and the best road to take is now open! The Ring Road is Iceland's main road, with some of the country's most popular sights along the way (Akureyri or the Jokulsarlon glacier lagoon, anyone?). It's best to travel this road in summer as in winter some areas are closed off- so now the sun's out why not book a Ring Road break?
Lambing Season
Need we say any more about this one? May is the lambing season in Iceland, which means you're bound to see some of the adorable creatures bouncing around- can I get an "aww"? There are almost half a million sheep in Iceland (which actually outnumbers the human population of 325,000) so odds are you will spot a lamb or two- pretty cute!
EUROVISION- 13 May
Whereas the UK might take a more laissez-faire approach to the Eurovision Song Contest, you won't find that flippancy in Iceland. This is a country that takes Eurovision seriously- meaning it's an ideal place to head for your Eurovision party. 2016's a special year for Icelanders as it marks 30 years since the country's first appearance as performers in Eurovision, so be sure to root for your Icelander pals this Saturday!
Skjaldborg- 13-16 May
Skjaldborg (which translates to "Shield") is a documentary festival which has been running for 10 years in Patreksfjordur. There's always a wide range of films to watch and the audience get to decide on their favourite which is screened again at the end of the festival. It's free entry- but if you want you can buy a bracelet which allows access to swimming pools, stews and dances.
Reykjavik Arts Festival- starts 21 May
Reykjavik is a great central hub for a city or self-drive break any time of year- but it's even better when there's a festival in town. The 30th Reykjavik Arts Festival starts on 21st May, and is a two-week long offering of presentations, exhibitions and performances across the city. From large cultural venues to unusual spaces, you're sure to spot at least one artist on your walk through Reykjavik.
Reykjavik Music Mess- 24-26 May
Want to discover your new favourite song whilst on holiday? The Reykjavik Music Mess is an independent music festival in downtown Reykjavik. With both national and international artists in the line up, it's bound to be an eclectic set list every day! Make sure you catch the next Bjork or Sigur Ros with so many acts inspired by Iceland's beautiful surroundings.
RAFLOST Festival- 25-28 May
If you like your arts festivals with a little bit of tech involved, look no further- RAFLOST is a festival all about linking the arts with electronics. Aiming to create even more electronic art, this festival experiments with new ideas to bring a completely original arts festival to Reykjavik.
OMM- 27-30 May
If you're a traveller who can't imagine going abroad without taking a challenge, the OMM is an ideal way to spend your May. The Original Mountain Marathon is a 2 day mountain ultra marathon which takes place on 28-29 May. Run though one of Iceland's most isolated and beautiful areas which is home to boilng mud pools, lava fields and active volcanoes. Camping at a site far removed from towns and settlements, runners literally go off the tourist track- and it's an amazing experience because of it!
Bright Days- starts 30 May
If you want to visit one of Iceland's oldest communities, a great place to visit is Hafnarfjordur. It has been home to merchants and fishermen since the 14th century. Starting on 30 May Hafnarfjordur will also be home to artists and entertainers, in the Bright Days festival. There's something to suit everyone's taste at this annual event- music, arts, and the possibility of spotting an elf in the town's lava formations...
Convinced? Make sure to email or call our office on 01904 406434 if you'd like any more info on planning your Iceland adventure!