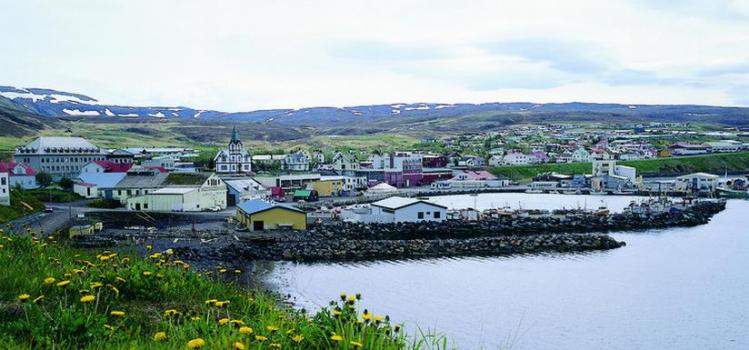 Life Is Sweet In Húsavík
Husavik is a charming town in northern Iceland, its name literally meaning "The House Bay". Swedish viking Garðar ­Svavarsson decided to settle there in 870 AD, and the town name is one of Iceland's oldest local names. Known and loved for its fishing, agriculture and its church built in 1907, this little town on the eastern shore of Skjalfandi Bay is home to just 2,191 inhabitants.
Starting today and running until Sunday, Husavik celebrates its town festival Maerudagar. Translated, it means "Candy Days", and true to its name the celebrations are pretty sweet!
The town is split into 3 districts of colour: pink, orange and green. The people of Husavik deocrate everything in their district colour- including themselves! Loads of people who grew up in Husavik and have moved away visit especially for the occasion, meaning the town is chock full of happy Husaviks!
The events vary every year, but over the last few years they've had everything from barbeques at the swimming pool andlive theatre and music across the town, to laser tag and a special midnight cruise on the final evening! Resaturants and shops are open into the evening, and markets and competitions can be found dotted throughout the streets and harbour.
It wouldn't be the Candy Days without the people of Husavik expecting good weather, and so far it's always been granted to them! Regardless of the forecast, they've been lucky enough to get sunny skies year after year, and fingers crossed this year is no exception!