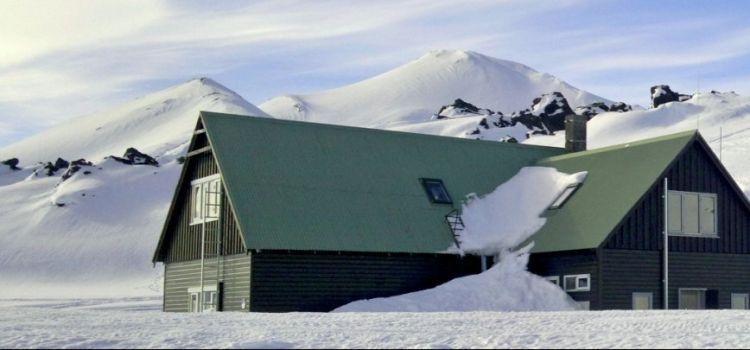 Iceland's Answer to Santa
I don't know anything about making a list or checking it twice- but they are gonna find out who's naughty or nice. THE YULE LADS are coming to town.
That's right: according to old folklore and tradition, Iceland doesn't have a Santa.
---
Instead, we have Yule Lads. Not based on St Nicholas, the patron saint of children and inspiration for Santa himself, the Icelandic Yule Lads are all the sons of an evil troll woman called Gryla. There are 13 of them and their mission is to cause mischief and mayhem on the lead up to Christmas.
Originally the Yule Lads were a lot more frightening, but in 1746 a decree was issued stopping parents from scaring their children into behaving with tales of monsters. The Yule Lads have since cleaned up their act (well, only a little bit) and started wearing red suits like Santa. They also started to bring gifts for children- probably as compensation for causing so much mischief.
One Yule Lad visits each house in Iceland for 13 nights before Christmas, bringing a gift. Children leave their shoes out on the window sill and if they've been good they receive a small present from each Yule Lad. If they've been bad, they're left a raw potato.
The first Yule Lad arrives tomorrow, meaning Christmas is well on the way. Each Yule Lad has a different name- usually to do with whatever he wants to steal from your household!
If you've been good, why not leave your shoe on the window sill tonight?