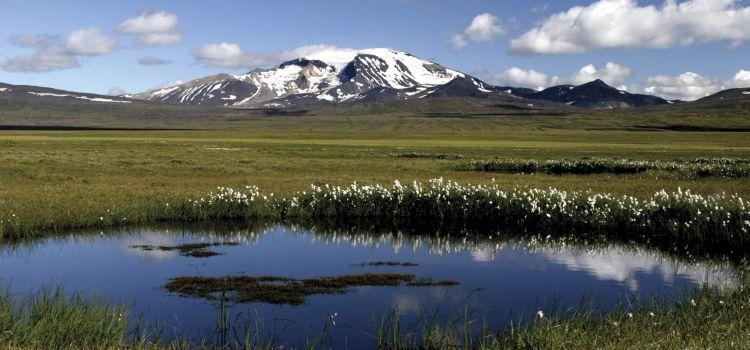 Iceland's Answer to Pancake Day
Not long until Pancake Day- traditionally before Lent, a day to load up on all the cupboard sweet treats before staving off chocolate for 6 weeks or so. Iceland does it a little differently- with a lot more cake!
Icelandic tradition states that Icelanders can enjoy good treats not for 1 day like in the UK, but 3 days- jealous yet?
Here's our run-down of Iceland's answer to pancake day- maybe make sure you've eaten before reading this, you might get pretty hungry.
Monday= Bolludagur

Monday is Bun day! Well, more specifically "cream puff day"- the day before Shrove Tuesday, everybody eats delicious bolla. Bolla might refer to any bun normally, but on bolludagur it's a choux pastry filled with whipped cream and jam, topped with chocolate- anyone else salivating? The bollur are given as gifts so you can't buy your own. An easy way to guarantee a bun is to spank someone before they wake up- tradition states they owe you a bun!
Don't worry, nobody hits each other properly. Instead children are armed with rolled up pieces of paper and cry out "Bolla!" when they spank their parents so they'll be given a bun! Okay, so maybe bun day isn't great for parents, but it sounds fantastic for kids.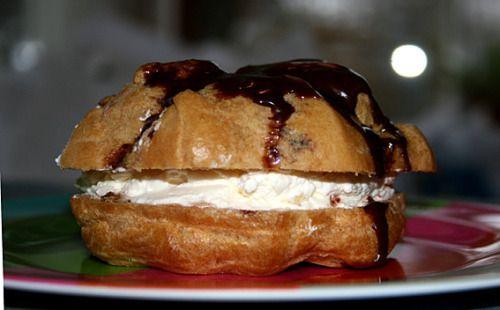 Shrove Tuesday= Sprengidagur
If you thought that the endless eating of Bolludagur was over, think again. Spregidagur means "exploding day" and it's all about stuffing your face with more good food! On this day Icelanders traditionally eat salted lamb (or horse) and split pea soup. If you want to try some of this delicious meal, ask for saltkjöt at a restaurant this Tuesday!
Lent isn't a holiday that many if any Icelanders observe any more- but we don't have a problem enjoying all the foodie traditions! If you think all of this food is good, wait til we get to Wednesday...
Ash Wednesday= Öskudagur
Ash Wednesday in Iceland is nearer to Halloween than the start of Lent. Children are encouraged to dress up and sing for sweets- yep, more sugar! Unlike trick or treating in the UK or America, children only go singing for sweets at shops in the larger towns and cities like Reykjavik. It's not uncommon to see shopping centres filled with costumed kids bursting into song on this day.
The name for this day, Öskudagur, comes from something entirely unrelated to sweets. An öskupoki is a little bag filled with pebbles, or ash (so I guess it is Ash Wednesday, after all). These bags were given to children and adults alike- everyone had to hang their ash bag on an unsuspecting victim for a fun prank, but the custom has died out since its popularity in the mid-18th century.
So if you don't fancy giving up anything for Lent, now you can indulge in some Icelandic Shrove Tuesday traditions instead!
Why not book to visit Iceland this spring? Our self-drive break is perfect for an April or May visit, avoid the crowds and enjoy the open road! Email or call our office on 01904 406534 to start planning your Iceland adventure.