Iceland on the Airwaves
Today was the second (and final, aw!) day for Minster FM reporting live from Iceland- it's all part of our exciting giveaway where you can win a trip for two to our beautiful homeland, the coolest place on Earth! (Check out more here)
To mark the occasion, Victoria and David from Minster FM have been chatting with some special Icelanders: here's some more info on them and the awesome work they do...
Hermann Hreiðarsson
This Icelander has played in several England football teams as well as coaching the now world-famous Icelandic football team who captured everyone's attention during the Euro Finals earlier this year. He also owns Stracta Hotel, a must-see location for countryside luxury in Iceland- this star knows how to give you the star treatment.
Lilja Sigurðardóttir
Noir and crime fiction fans will recognise this name- Sigurdadottir has written some exciting crime thrillers set in Reykjavik. Imagine reading the book after you've visited Reykjavik- everything will be eerily familiar... She's often seen at Iceland Noir, a festival for fans of crime fiction against Iceland's rugged backdrop.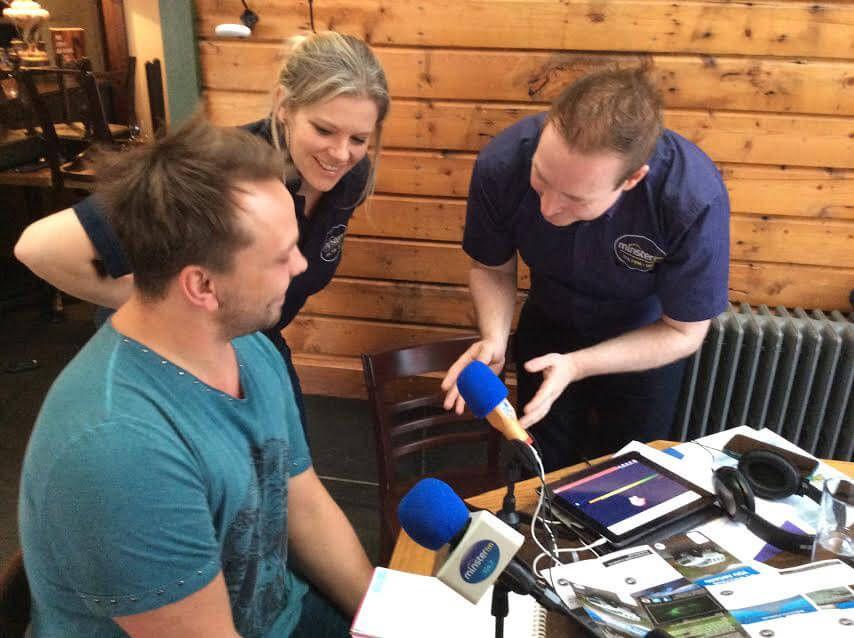 SuperJeep.is
Ever want to take a tour that lets you really explore the environment? SuperJeeps are specially equipped to deal with Iceland's varied fields, beaches and rocky roads- it's an all-terrain tour experience that stays with you forever.
Elding and Reykjavik Excursions
These two tour operators are specialists in their fields- whether you want to see the Golden Circle, search for whales with top conservationists or relax on your ride to the airport, our customers love the quality of service they receive from Reykjavik Excursions and Elding.
101 Harbor Restaurant
101 Harbor played host to Minster FM yesterday morning- and what a view of the beautiful Harpa concert hall and bustling Reykjavik harbour whilst you enjoy some delicious cuisine.
Our All Iceland Travel Experts
You'll have heard All Iceland travel experts Jorunn and Solveig on the radio as well- the All Iceland office is run and staffed by Icelanders with expert experience of accommodation, flights, excursions and restaurants. When you book with us we listen to your travel preferences and add those little extras which make your Iceland experience unforgettable!