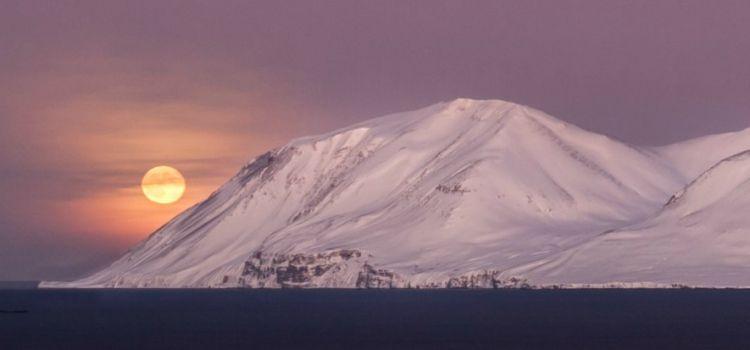 Iceland Noir 2016: Highlights
Now in its third year, the Iceland Noir is a festival celebrating all things crime fiction and took place this weekend. 1 in 10 Icelanders have written a book, and some of the most famous Icelandic authors are crime writers- from Ragnar Jonasson to Yrsa Sigurdardottir. There were loads of authors from all over who gave talks and readings so it's the place to be for all aspiring thriller authors and fans of the series!
Here are our favourite highlights from the organisers and visitors to Iceland Noir. Everybody was excited to get to Iceland: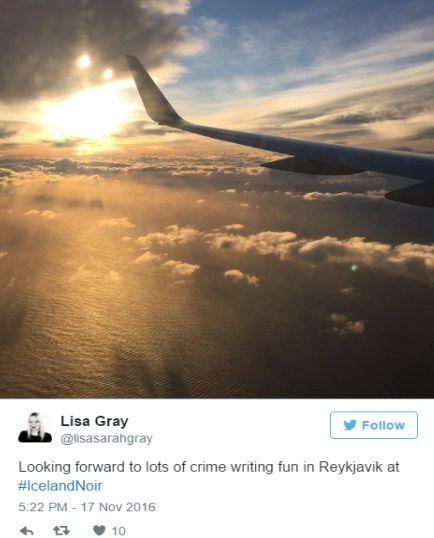 Although the weather wasn't the brightest, it definitely helped to create a noir atmosphere...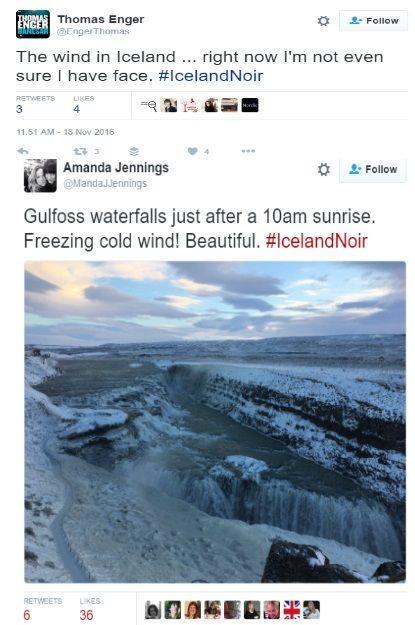 There were plenty of panels filled with top authors, where we heard some bizarre questions: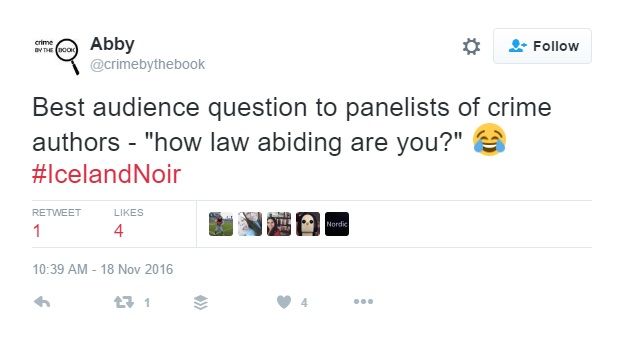 And answers:
But everybody had a great time discussing themes and swapping writing tips.
We were pleased to put together another tour for Iceland Noir's visitors and organisers on Sunday- a chance to explore some of the locations which inspired a few of Iceland's greatest crime novels!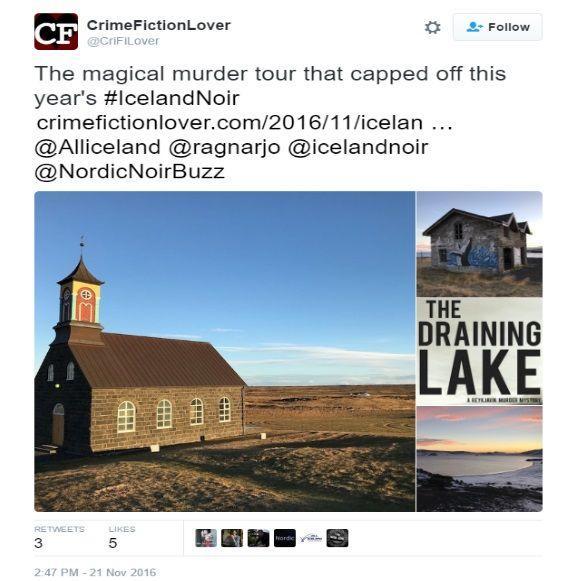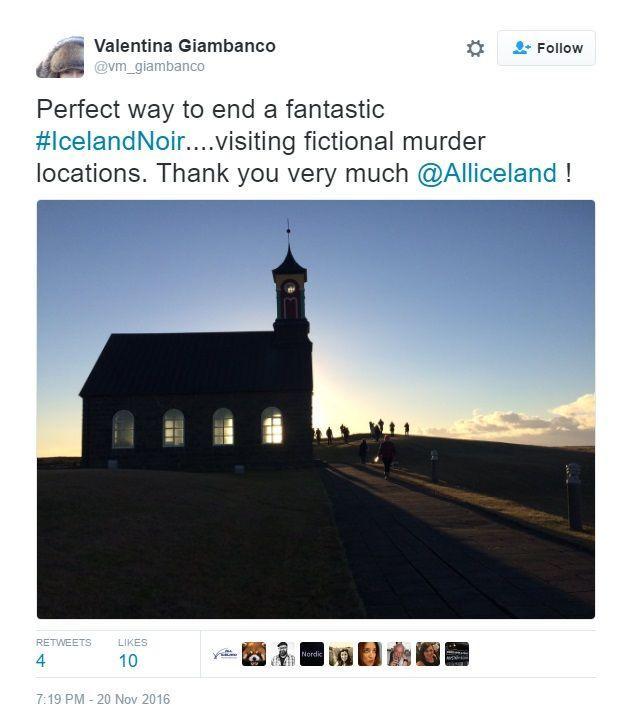 From all of us at All Iceland: see you for Iceland Noir 2018!