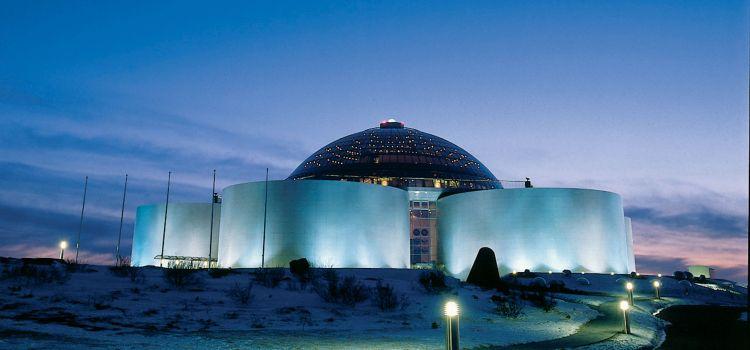 Iceland FAQ: Shedding some Light
On your first trip to Iceland you're bound to have a lot of questions- that's why at All Iceland we're publishing our Iceland FAQ blog series, to answer your most popular queries about our beautiful homeland!
A lot of people think that a trip to Iceland means wandering around in the dark for hours every day. That's not necessarily the case...
Yes, winter is a dark few months for Iceland. During December and January, it's likely you'll only have about 4 hours of daylight between 10am and 2pm!
The rest of the year isn't like that, though: quite the opposite. In the summer visitors to Iceland can experience up to 24 hours daylight a day!
These are such different experiences, it's like visiting two completely different countries based on when you visit Iceland. We've got some ideas for making the most of your winter or summer experience:
In winter
Visit the Blue Lagoon- there's nothing more soothing in cold weather than the warm geothermal waters of the Lagoon (not to mention how calming it makes you feel!)
Take a SuperJeep tour. The SuperJeep drivers are happy to stop en route to show you extra sites and have loads of anecdotes which makes the tour experience feel so more authentic than a conventional coach tour. If you're lucky and there are good chances of seeing the Northern Lights on your way back to the hotel, your driver's happy to stop off to watch them too!
Sample Reykjavik by night. There are tons of unique bars and restaurants around the city- and you're sure to find a concert at Harpa in the evening. Reykjavik is a great central hub: it's not often you can walk down the road from your hotel to find charming shops and beautiful pubs where you can warm up like an Icelander with a big coffee.
In summer
Take a self-drive break. Make the most of those extra hours of daylight to explore more of the Golden Circle's indescribable views- but make sure you take regular rests when driving. The bright evenings can be deceptive when you've been driving all day!
Go for an evening ice-cream. Icelanders don't mind what time of year it is- it's always a good time for an ice cream after dinner. Parlours like Eldur + Is in Reykjavik are open until 11pm in case you're craving a sugar rush.
Run in the Midnight Sun. This half marathon is an invigorating experience for runners of all abilities, least of all for the beautiful glow a summer midnight casts over Reykjavik.
Whatever the season, Iceland is a country with some stunning landscapes- they look dramatic by day and night, so it's never not time for a perfect photo opportunity. Feel free to send us your FAQs- we love sharing knowledge of our beautiful country with you!