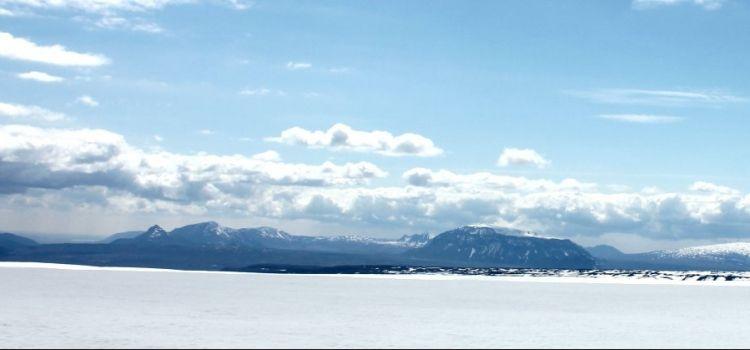 Your Unmissable Iceland
If one thing's for certain in Iceland, it's that no matter when you visit there's no end of excursions you can go on. The winter offers plenty of trips to see the Northern Lights, whereas summer means that Super Jeep and Golden Circle tours can bring you closer to Iceland's most beautiful assets. With so many options it's hard to choose just one for each day, so we decided to find out which activities and locations made up your unmissable Iceland.
Yesterday we asked you on Twitter: how would you spend an afternoon in Iceland?
Here are some of our top replies:
The Golden Circle is home to some of Iceland's most popular geographical wonders. Impressive waterfalls like Gullfoss and geothermal hot spring areas like Geysir can be found just a short drive from one another, and it's an excellent way to get a taste of just how amazing Iceland is!
You can visit the Golden Circle with a coach tour, or if you want more freedom to explore the area at your own pace it's a perfect location for self-drive travellers. Super Jeep offers some off-road adventure and in winter they'll even throw in a detour to spot the Northern Lights.
2- Glaciers
The glaciers are fantastic to explore all year round- and Iceland' home to Europe's second largest glacier, Langjokull. Visit this mammoth glacier by exploring around and within Langjokull, it's an experience which will make you feel like you're on a different planet!
Langjokull isn't the only glacier area you can visit in Iceland. The Jokulsarlon glacier lagoon is well worth a visit with its boat ride sailing through icebergs of all shapes and sizes. There are plenty of places to stay nearby and the added bonus of maybe spotting some seals! It's not too far from Svinafellsjokull, another glacier with excellent conditions for hiking on. These geographical wonders are ideal for anybody: whether you fancy an adventure hiking on the glacier or some quiet time to take photos inside of one, you can't go wrong with an afternoon spent like this.
3- Hiking
Some people don't go anywhere without their walking boots and a sense of adventure- and if you're one of those people, Iceland is an ideal location for you. We offer several hiking trips throughout the year- but any self-drive break can be tailor made to include an afternoon's perfect hike.
Our Icelandic experts can recommend travel packages and hikes based on ability, from health walks to hiking adventures designed to challenge you. All of our packages with walks and hikes have a difficulty rating on our website- choose the break best suited to you and then sit back as we plan and book everything around you!
Which of these options sounds like your ideal afternoon in Iceland? Do you have any other suggestions? We at All Iceland love to tailor make unique experiences for our travellers- feel free to call our office on 01904 406534 or send an email to to plan your perfect holiday. With our expertise we can organise every detail, so all you need to do is enjoy!