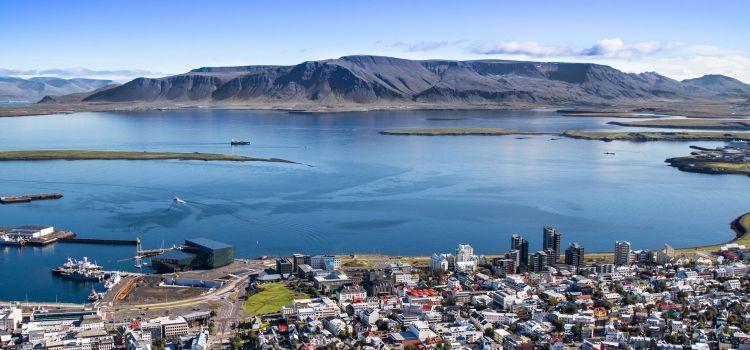 Hi Ho Yippee Yay! 5 Things You May Not Know about Iceland's National Day
"Hæ hó jibbí jei og jibbí jei! Það er kominn sautjándi júní!" are lyrics in a song you might hear on every Icelandic radio station today- that's because it's the National Day of Iceland! Here are 5 things you might not know about the National Day:
Iceland has been independent for just 72 years.
Previously it was under Danish rule, but poets and politicians alike started campaigning for Iceland to become independent in the 19th century. They didn't get this straight away, but with home rule in 1904 and gaining sovereignty in 1918, Iceland was primed to become its own country once more in 1944 whilst Denmark was occupied by Germany in WW2. Pretty well timed for Iceland, not a great time for Denmark (though Denmark's king Christian X wrote to Iceland that year to congratulate them on independence- how nice!)
The 17th of June commemorates a campaigner's birthday.
Icelanders chose this day to declare independence to honour Jon Sigurdsson. Sometimes known as Jon President (even though Iceland had no president at this stage), Sigurdsson was a politician, writer and scholar who is seen as the hero of the fight for independence. He gave rousing speeches, including one which was so powerful it derailed a meeting with the Danish government's envoys back in the 1800s, and generally dedicated his life to fighting for his homeland.
No National Day is complete without a visit from Fjallkonan.
Or in English, she's The Lady of the Mountain. Fjallkonan is to Iceland what Britannia is to Britain- the personification of a beautiful country! She was once depicted wearing a crown of fire and ice (can you imagine anything more epic-ly Icelandic?) but nowadays is seen wearing a faldbuningur (traditional national costume). Every national day celebration has an appearance from Fjallkonan, whether she's a famous actress from the region or the head girl of the local school- she reads a poem about Icelanders and their country (sadly sans crown of fire and ice- do you reckon that could make a return?)
Everyone gets the day off.
Icelanders across the country will be taking it easy today- it's a national holiday, after all! The National Day is an opportunity to dress your smartest and follow the local parade- there's almost always a concert or show happening, come rain or shine, so it's a great atmosphere wherever you go. Of course, you can't have a national day without some national cuisine- we're celebrating at the All Iceland office with some delicious cake, though we also recommend picking up one of Iceland's famous hot dogs with all the toppings!
If you're being really Icelandic, you'll call today Þjóðhátíðardagurinn
That translates to "day of the national celebration", though we'll forgive you if you just call it Iceland's National Day instead!