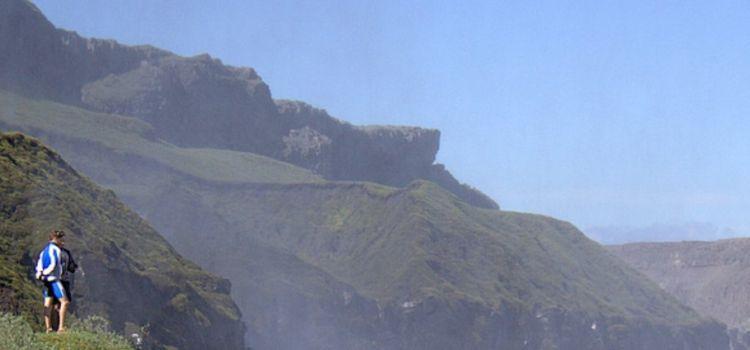 Fire and Ice Ultra 2016- Here comes the Sun!
It's Day 4 of the Fire and Ice Ultra over in Iceland and the sun is here to cheer on the runners!
After a day of very wet weather yesterday the sun makes for a pleasant surprise- and sums up just how much of a challenge running in Iceland is. Icelandic weather is very changeable, and the run can be gruelling. On days like these though it all seems worth it!
The sun isn't the only new addition to the team: today lots of the participants' friends and families are arriving in Iceland to support their runners! The whole team will be celebrating at the weekend with a large party on the final evening of the race- there's a lot to motivate the runners who are doing a great job continuing through all the elements.
The runners of course have Iceland's beautiful landscape to enjoy as they brave all terrains in the race- today they passed the most powerful waterfall in the Northern Hemisphere, the mighty Dettifoss! Across lava fields and camping under the shadow of great volcanoes, these participants and the team are treated to some of Iceland's most breathtaking sights on their journey- and now their families can enjoy these beautiful landscapes too.
The whole team at All Iceland wishes everyone the best for the rest of the Fire and Ice Ultra- runners and helpers alike, we hope you have a fantastic week!