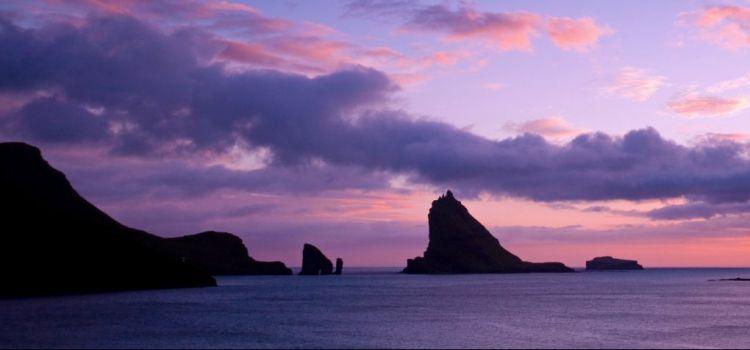 Finding the Faroes- Part 4
The Faroe Islands are home to some of the largest bird colonies, oldest courts and most beautiful views in the world. With the help of Atlantic Airways, one of our Icelandic experts Solveig travelled to the Faroes earlier this month to find the best the islands have to offer- she's already arrived and had a brilliant 8 course meal, explored Faroese culture and been bird watching. Here's the conclusion of our Finding the Faroes series...
This itinerary is based on a 3 night stay, 9-12 September and is dependent on weather conditions.
Monday 12th September
Our last day in the Faroes- where did all that time go?
We woke up early to make time for a hike around Gjogv but unfortunately the weather had other plans. A wet and windy morning decided we'd have a short stroll instead! It didn't mar those beautiful views and the perfectly fresh air. After a while we were back on the road to the airport.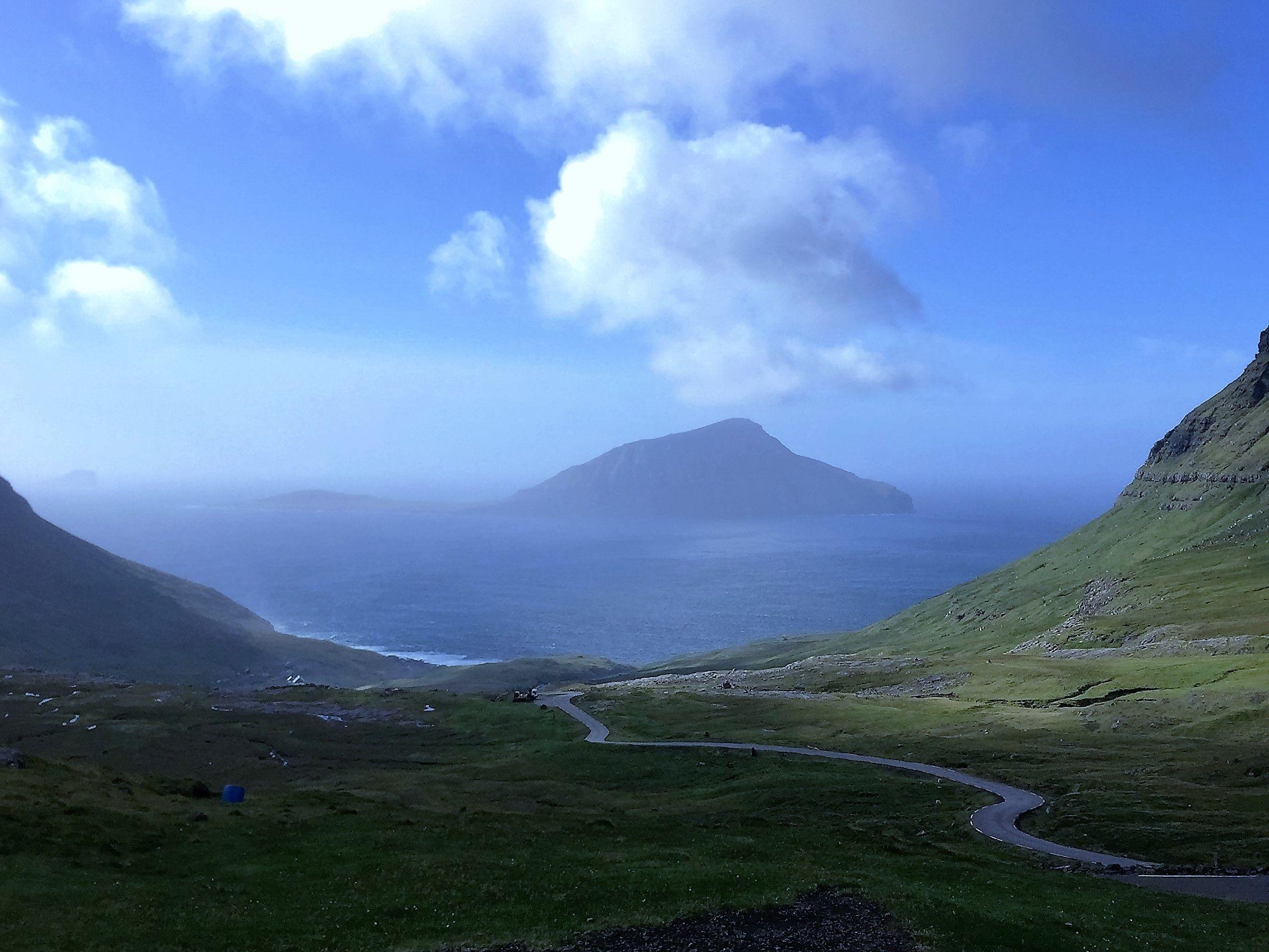 En route to Saksun, we stopped at the small village of Tjornuvik. There we wandered along the beach and some of us played with the local dogs there. Even the Faroese pups are friendly!
The Faroes are never short of scenic routes between towns and islands, something which was clear to us as we drove past so many cute villages and beautiful waterfalls. It made for a really relaxing drive.
Saksun is home to an expanse of black sand beach where we enjoyed a packed lunch prepared by Guesthouse Gjaargardur. We ran into some sheep there who were being bothered by local sheepdogs. Faroe Islands literally translates to 'Sheep Islands', so as you can imagine we passed a lot of woolly residents on our break. The sheep are allowed free rein in most parts of the Faroes, so odds are if one comes into your garden you can't shoo them away! Luckily our guide knew the farmer who owned these sheep so they were taken home safely.
With the sheep returned, we were back at the airport for our flight. The 3 night stay had been completely jam-packed, thanks Atlantic Airways!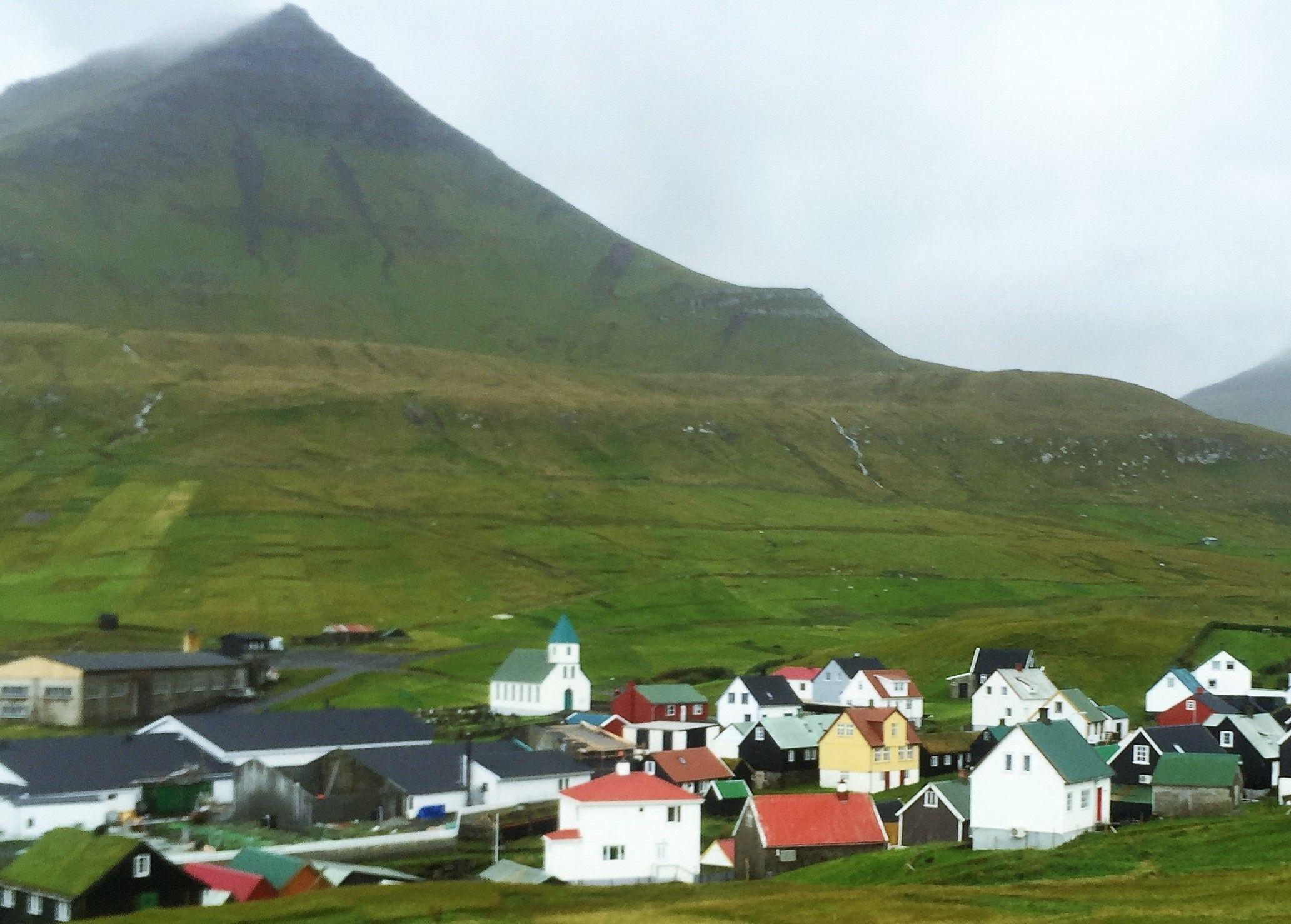 There's so much to do in the Faroes, it's an ideal destination for families or travellers looking for a new place to hike and enjoy the local cuisine. Summer 2017 bookings are now open- why not do some Finding the Faroes for yourself?