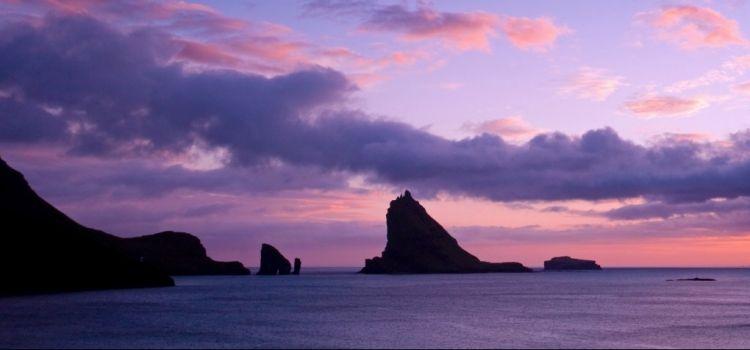 Find the Faroe Islands in 2016
Just a short flight from Reykjavik or Edinburgh, the Faroe Islands are the perfect location for a trip that's a little different. Named the world's most appealing islands by National Geographic Traveller, this is an ideal destination for self-drive breaks, city breaks, sports- okay, it's great for any kind of holiday! Here are our top reasons for visiting the Faroes this year:

1 For a short stay
If you're after a weekend break that's a little different, our Torshavn Short Break is ideal. Stay in a beautiful city ideal for leisurely walks, with cosy cafes and galleries. It's a perfect spot for a quiet weekend whilst getting the chance to see lots of nature- panoramic birdcliffs, horseback riding, there are so many picture perfect moments!

2 Become an explorer
Want the freedom of travelling without a guide, but the knowledge of experts in the region? We offer a self drive break around the Faroes which is ideal for people who want independence when travelling, whilst also giving you a detailed itinerary so you know which locations are totally unmissable. You can trave to nearly every area of the Faroes by car, and we'll be your guides in planning a road trip like never before.

3 Take on new challenges
Torshavn is host to a half and full marathon every summer. Held in June, the marathon offers a course around beautiful landscapes completely free of traffic. Steep in some places, the route is a challenging and rewarding one. If you're out to run on every country in the world, we recommend including this one in your list- the Torshavn Marathon
4 Visit a winter wonderland
Experience the Winter Highlights of the Faroe Islands. Combine your trip to the Faroes with short stops in Copenhagen on the first and last night. With ever changing weather you can experience natural phenomena the likes of which you wouldn't see anywhere else- sounds exciting, right?

5 Go sailing
Travel by sea around the Faroes- we recommend sailing around the islands to get amazing views of the birdcliffs, into caves and past tiny isolated islands. Have you ever been to a concert in a sea cave, seen storm-petrels fly by night or eaten fish soup in a traditional lighthouse? You can do all of these things now!

No matter how you experience the Faroes, you're guaranteed an adventure! What are you waiting for? Check out our Faroe Island breaks, as well as combination tours which include short stays in Iceland and the Faroes in the same break.