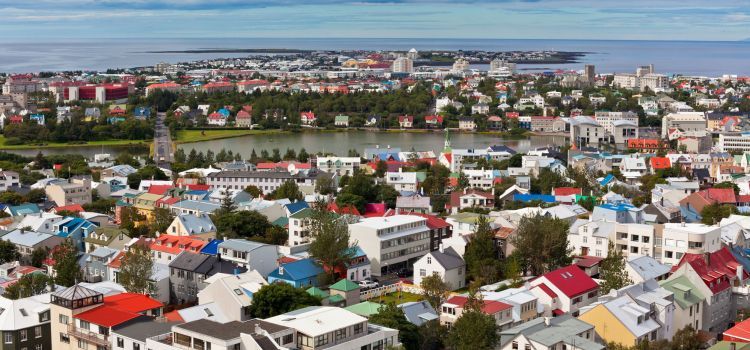 Coming next month: A Taste of Iceland
As you might know, we've teamed up with Minster FM to bring you an amazing winter getaway for two people to the #coolestplace on Earth: Iceland! This phenomenal trip includes flights from Icelandair, 3 nights at Skuggi Hotel in Reykjavik, transfers and tours from Reykjavik Excursions, Elding, SuperJeep- the list goes on.
This is a super inclusive break available for departure between 1 January- 30 April 2017, meaning there's every chance you could see the amazing Northern Lights whilst you're in our beautiful homeland.
Head to Minster FM's Competition Page to win, and don't forget to join our Taste of Iceland event in York on 3rd November where we'll be announcing the grand winner of the luxury weekend break, along with some runners up who could win some amazing discounts and excursions.
At the event we'll also be showcasing a few of Iceland's most-loved foods- you won't find any headcheese and Thorrablot fare here! Instead we're talking fresh fish, tasty breads, Icelandic beers and maybe some Brennivin for the brave...
We'll also have live music, presentations and beautiful videos of the amazing landscapes you can explore in our beautiful homeland. All this will be accompanied by some exclusive discounts from All Iceland- what more could you want from an evening?
The Taste of Iceland Event will take place at Middletons Hotel in York on the 3rd of November from 5.30-8pm.
Make sure you email to secure a space- tickets are free but pre-booked is essential on a first-come first-served basis. Places are filling up fast, so contact us now to avoid disappointment.
Here's the full list of tour operators, hotels and restaurants included in our getaway package and Taste of Iceland Event:
Flights from Icelandair
Accommodation at Hotel Skuggi including breakfast
Airport transfers from Reykjavik Excursions
Entry to the Blue Lagoon
Northern Lights tour with SuperJeep Tours
Golden Circle and snowmobiling tour with Arctic Adventures
Whale Watching tour with Elding
Geothermal Tour with Nordurflug Helicopter
Dinner for 2 at MAR Restaurant
Dinner for 2 at 101 Harbor Restaurant (where Victoria was presenting Minster FM from this morning!)

And thanks to these companies for providing even more awesome goodies:
Arctic Adventures
Elding
Fiskfelagid (Fish Company)
Grayline Tours
Hertz
Icelandic Mountain Guides
Into the Glacier
Mountain Taxis
Mountaineers of Iceland
Snaeland Travel
Special Tours
Visit Reykjavik