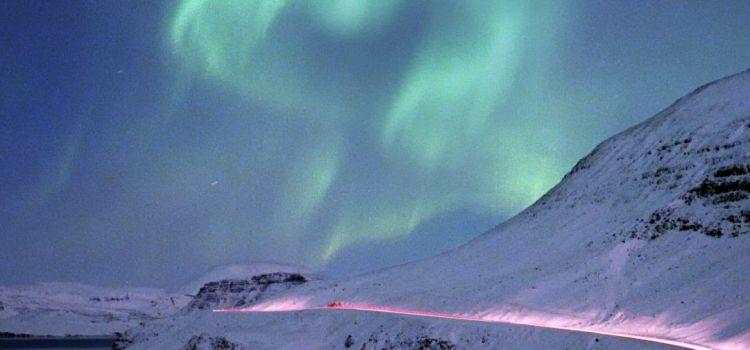 Bright Lights Tonight! (and this week)
It's becoming a picture perfect week in Iceland- first, our record-breaking snowfall (which now stands at 63cm deep in Borgarfjörður), now amazing Lights are forecast! Could it get any better?
This week's been particularly great for spotting the Northern Lights so far- even before last week's storms we could see amazing displays like this one captured by Sigurður William:
You don't have to travel out to the countryside this week, if forecasts are correct: last night the Lights could be seen from Reykjavik! We wonder if the snow has meant the skies are a little brighter to reflect the Aurora... either way, it's a perfect combination. Skies are meant to stay clear for the next 3 days so if you're travelling this week, your odds of seeing the Lights are really good.
You can follow cloud cover and other factors for monitoring the Lights over at the Icelandic Met Office's Aurora forecast- and don't forget to send us your best photos for a chance to be featured on our social media!