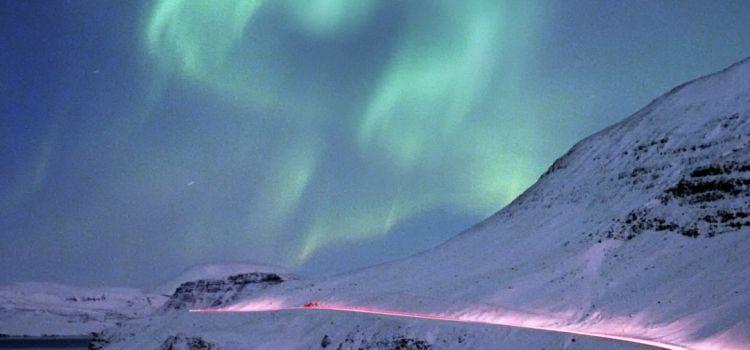 Book Now for Northern Lights
It might still be summer but we're looking ahead to one of Iceland's biggest natural phenomena: the Northern Lights.
Aurora Borealis can be spotted anytime between September and April (sometimes as early as mid-August!) and we can't wait to share this utterly spellbinding experience with you. Against the dramatic landscape of glaciers and mountains, the Lights bathe Iceland's sky in a green and blue glow, a sight that will stay with you forever.
We've got a vast range of Northern Lights breaks to suit everyone, but here are some of our favourites to get you planning that unforgettable break:
For the early birds:
Our Northern Lights Early Booking offer is ideal for that person who's always looking ahead to the next big break. Book now for an excellently priced offer! Based in Reykjavik, our 3 night break includes UK flights, airport transfer, centrally located accommodation and a Northern Lights coach tour- the All Iceland guarantee is that if you don't see the Lights on your first night, we'll send you on the tour again free of charge, all to make sure you spot this spectacle.
For luxury self-drivers:
A break with a rental car allows freedom to explore Iceland at your own pace, as well as the chance to stay out further into the countryside for that increased chance of seeing the Lights! Check out our Northern Lights and Luxury Self-Drive package at Ion Hotel for the ultimate in luxury accommodation. Stay a short drive from Eyjafjallajokull (yes, *that* volcano that made Iceland famous the other year) and the beautiful Golden Circle area, then arrange for a wake-up call when the Lights are visible so you can watch them from the hotel.
For the romantics:
Iceland doesn't have any igloos to stay in, but this is a great alternative: South Iceland and the 5 Million Star Hotel offers accommodation with a difference. Spend a night in Iceland's new bubble hotel, which allows you to watch for the Northern Lights from the comfort of your bed- a brilliantly cosy break to take with that special someone. With upgrades to 4* accommodation on your nights in Reykjavik available, it's a package that's perfect for celebrating an anniversary, honeymoon, you name it- where better to pop the big question than under the Aurora Borealis!
For the culture vultures:
If it's your dream to see the Northern Lights every night, check out our Northern Lights Explorer guided tour. This best selling break takes you across south Iceland to discover the best locations for seeing the Aurora. Take in all the sights and experiences along the way- from bird cliffs to baking fresh hot spring bread on the mighty Geysir, it's an excellent break for really taking in all of Iceland by day, and all opportunities to see the Lights by night! Exprt guides will tell you everything you need to know- return home a Northern Lights expert, ready to plan your next break...
Ready to see those Lights? Email or call our office on 01904 406534, our Icelandic experts can take care of everything for you whilst you relax.