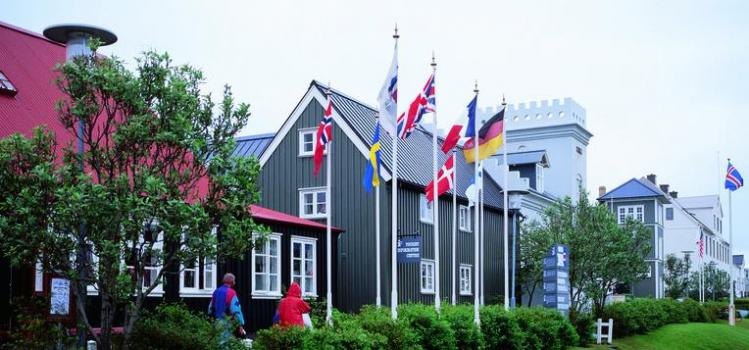 Big Top Travels Across Iceland This Summer
Iceland's first circus has sprung up and is performing at several locations this summer!
Sirkus Islands was started by traveling street performer Lee Nelson, when he visited Iceland to perform. After holding a few workshops for handstands, juggling, and acrobatics, Nelson injected some clowning around in a country which has never had any circuses.
The company's first show was in 2008 and since they haven't looked back, even participating in Reykjavik's international circus festival, Volcano, in summer 2013. They've crowd-funded the first Icelandic circus tent and now Sirkus Islands takes to the road! Sirkus Islands can be found performing three different shows daily in Reykjavik, until 13th July. After this point they pack up and hit the highway, performing in Isafjordur, Akureyri, Selfoss and Keflavik, before returning to Reykjavik at the end of August.
The shows vary in genre and audience. "Heima er best" is the company's large family oriented show, performed to an Icelandic soundtrack. It shows that home really is where the heart is. There's also a show for kids, S.I.R.K.U.S, with plenty of silly jokes and stunts. For something a little older and not for children, Skinnsemi offers circus cabaret strictly for grown-ups.
Tickets can be bought on www.midi.is or on the door- just look for the big top!