Amazing Northern Lights Display last night
It might be near the end of the season for the Northern Lights, but that didn't stop the Aurora from shining brightly last night! The light display was so strong yesterday that you could even see the lights from towns and cities in Iceland- what a fantastic night!
Normally for the best chances of seeing the lights, we recommend travelling out into the countryside with a guided tour. However, this didn't need to be the case last night- just look at these fantastic shots from Reykjavik itself: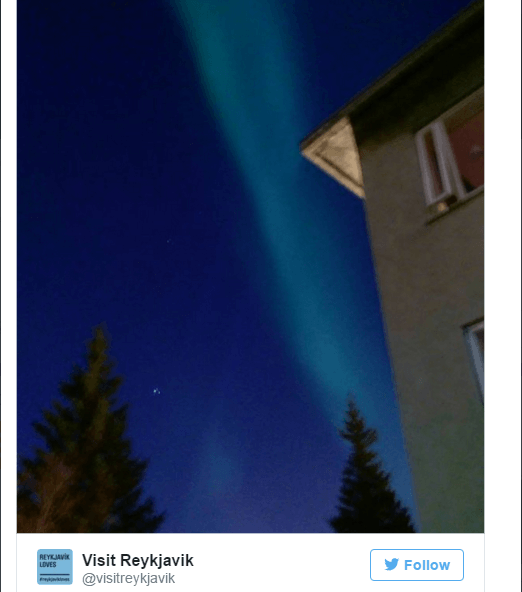 Maybe it's because toward the end of the Northern Lights season (March/April), more sunlight means better visibility- but this is a really good display!
If you want to book a Northern Lights break today, why not email or call our office on 01904 406534- we'd love to help plan an unforgettable trip!