9 Outstanding Reasons To Visit Iceland This October
October is an amazing time to visit Iceland- and we're not just saying that because of the excellent opportunities our travelers get to see the magnificent Northern Lights! Yes, the Aurora are visible for winter once more , but there are plenty of other attractions keeping Icelanders and tourists alike busy. See inspirational film, historic finds, must-see comedians and outstanding natural beauty in our vibrant homeland.
1 CATCH THE END OF RIFF
The Reykjavik International Film Festival has been happening in the capital since 24th September, but it's still around until the 4th October. The widely acclaimed festival is offering feature presentations and documentaries from over 40 countries this year, and the cinematic experiences range from film-makers panels, to screenings in swimming pools, to old-school drive thru cinema. Grab your popcorn!
2 OKTOBERFEST
It's not normally an Icelandic tradition, but annual Germanic festival Oktoberfest is pitching up in Reykjavik for a few nights! From 1st-3rd October, the Gym & Tonic hall at Kex Hostel will be opened by the German ambassador to Iceland, kicking off a weekend of bratwurst, schnitzel, pretzel and sauerkraut. The dishes will be given a Kex Icelandic twist, and yodelling duo Die Jodlerinnen will be on hand to provide atmospheric music- transforming Reykjavik into Iceland's own Bavaria.
3 ROCK OUT AT GUITARAMA
Guitarama has had knock-out runs in Canada, Denver and Norway- and now it's set to hit Reykjavik with just as much of a musical impact! Bjorn Thoroddsen is the host for the evening, welcoming several of the world's most talented guitar players such as Al Di Meola. Taking place in the magnificent Haskolabio cinema house, names include Peo Alfonsi,Brynhildur Oddsdottir, and five-time Grammy nominee Robben Ford.
4 VISIT THE IMAGINE PEACE TOWER
Out on the island of Videy, the Imagine Peace Tower stands out as a memorial for John Lennon. Conceived by Yoko Ono, the wishing well inspired piece of art reflects on Lennon and Ono's campaign for world peace - but it's at its most spectacular when lit. October 8th marks Lennon's birthday, and on this day the tower will be lit- a combination of individual lights and mirrors create a tower of light which rises up into the sky.
5 EXCITING NEW EXHIBITIONS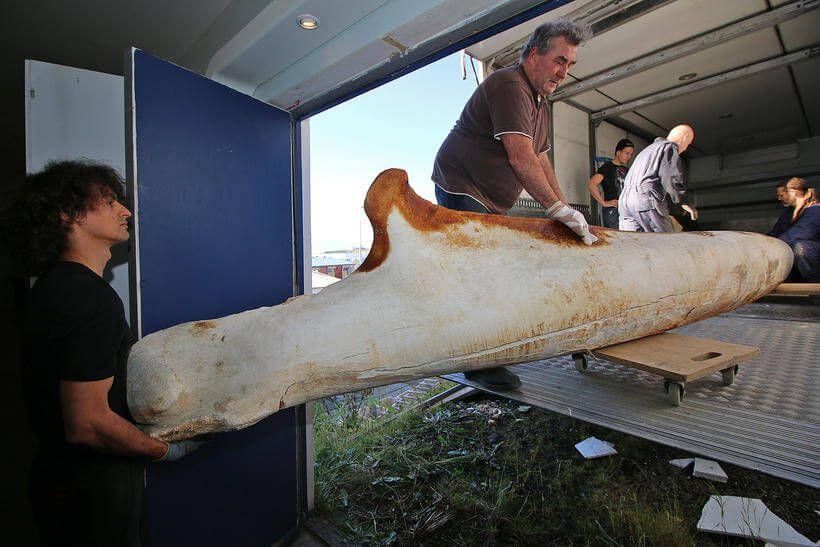 The Exploration Museum in Husavik is home to some excellent exhibitions- just last week the museum bid farewell to a rock brought back from the Apollo 17 moon landing in 1972. This month, they're playing host to an amazing set of bones from a blue whale! The bones washed up in North Iceland in 2010, and weigh 180 tonnes or more! It's an outstanding scientific find from the biggest animal known to have existed.
6 EXPERIENCE NEW WAVE CINEMA
Northern Wave International Film Festival bases its name, and philosophy, on the New Wave era of film-making. Between 17th and 19th October they aim to bring a revival of seeing filmmaking as an art form by showcasing some truly ground-breaking shorts. For the first time this year the festival is accepting music videos as well as short film, with bands performing their music live in a concert over the weekend. The festival is rounded out by its annual fish party, with heads chefs from GrillMarket and Hotel Budir judging the best fish dishes.
7 LAUGH OUT LOUD
Looking for laughs? The Reykjavik Comedy Festival perfectly fills that gap in the week before Halloween. After a highly successful debut last year, the festival returns for the second time from 23rd-30th October. Top comedy names include Dylan Moran, Daniel Sloss and Doug Stanhope, with support from some of the hottest new acts on the circuit. Sets will be in English, and acts come from UK, USA and Iceland.
8 HISTORIC INSTALLATIONS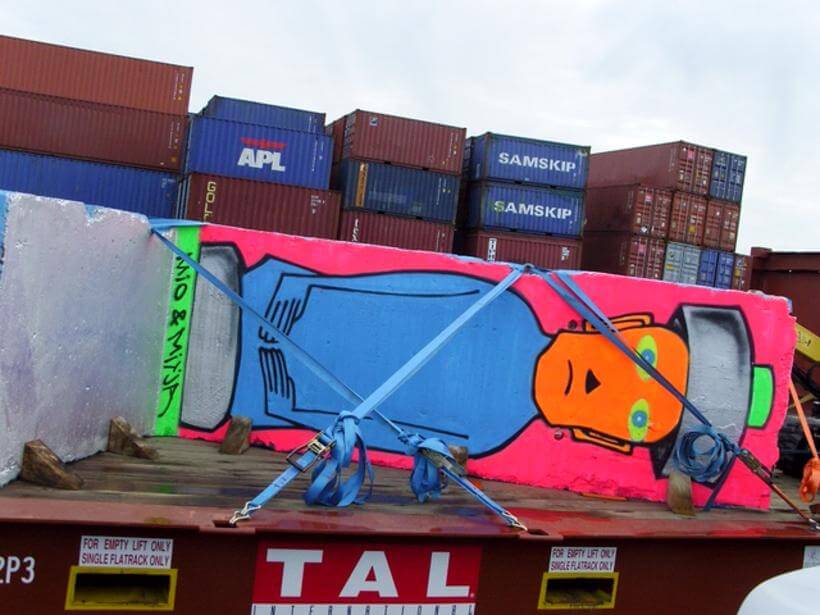 Marking the 25th anniversary of the reunification between east and west Germany, Iceland is being gifted a piece of the Berlin Wall. Reykjavik City Council intend to erect it as a monument in the capital city, after it arrived from New West Berlin art gallery. The piece is 3.7m high and weighs four-tonnes, and was originally from Potsdamer Platz. Jakob Wagner's decoration has been on the wall since an exhibition in 2011, marrying Germany's history with its modern art and making for a fantastic monument.
9 CELEBRATE HALLOWEEN IN ICELAND
If you're a fan of all things spooky, you'll love the arresting views at night over Iceland. Why not take a wander down the routes which led to scenes from Yrsa Sigurdardottir's crime thriller My Soul to Take with our self drive package? You'll see some astounding landscapes, as well as landmarks from the chilling scenes in Sigurdardottir's novel. Or perhaps you'd prefer to walk the way of the wildlings and sites of bloodbaths in HBO's Game of Thrones? We offer a guided tour with an Icelandic GOT cast member- doesn't get more authentic than that!

If you'd like to make a trip to Iceland this October, email or call our office on 01904 406534, where any of our Iceland specialists would be happy to help.