10 Awesome Things To Do In Iceland This August!
August is the height of summer and Iceland's going all out to celebrate- there's not a day goes by that we aren't out and making the most of summer! Come join in with the summer fun!
1 PARTY ALL WEEKEND
The first weekend of August marks the annual Tradesmen's Weekend in Iceland, otherwise known asVerslunarmannahelgi. It's Iceland's biggest party weekend and there are events everywhere! Whether you're camping in the Westman Islands, having family-oriented fun in Akureyri, or chilling with friends in Reykjavik, it's a non-stop few days of festival fun and it's absolutely not to be missed!
2 MARCH WITH PRIDE
Reykjavik Pride celebrates its 17th year in 2015, and invites guests from all over the world to take part in one of Iceland's biggest events! It started out as a small pride only attended by fifteen hundred, but since has evolved to six day celebrationwhich is expecting up to 100 thousand guests this year. Whilst the program has not been confirmed yet, last year's events included live music, documentary screenings, a Queer Cruise and Reykjavik's famous opening ceremony- it's loud and proud and a fabulous week of celebration.
3 TAKE TO THE STAGE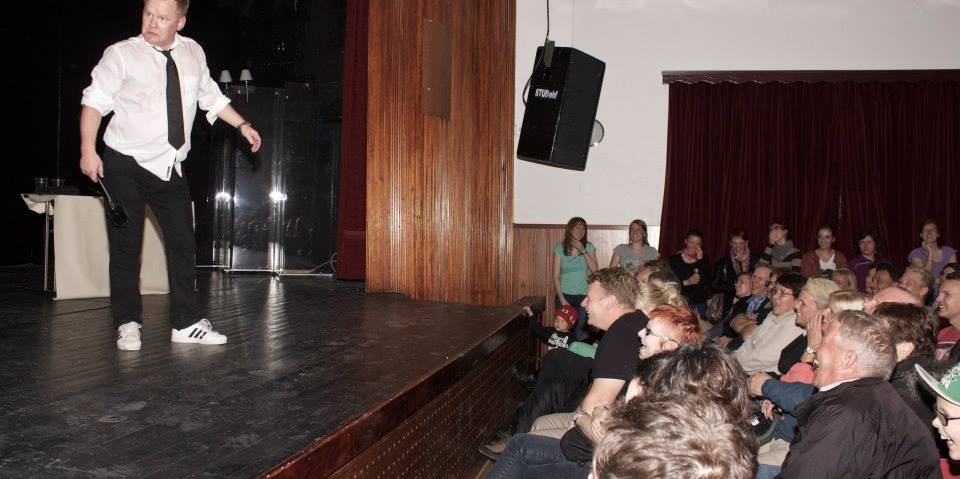 August is a month for theatrics in Iceland- for 5 days Sudureyri will be home to the Act Alone festival, in which spectators can see a plethora of solo performances for free. It's the only festival of its kind in the country, with acts ranging from theatre and original writing, to dance, magic and much more. There's also the LOKAL international theatre festival in Reykjavikwhich focusses on contemporary performance. The LOKAL is an independent festival which seeks to connect local actors with performers from abroad to create brilliant new art.
4 FREE MEAL!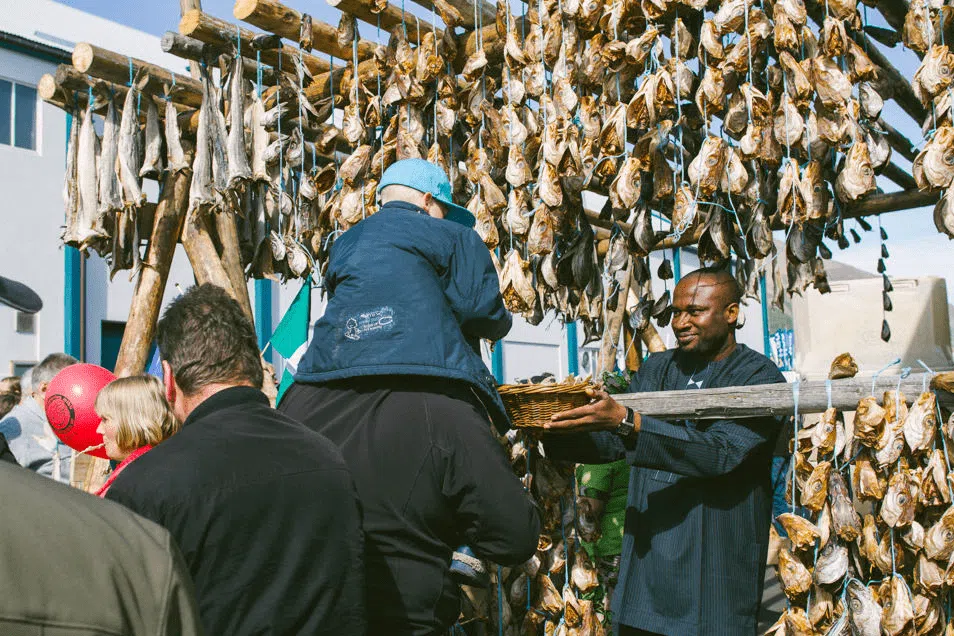 Fancy some free food? The Fiskidagurinn mikli is Iceland's annual Fish Day! On the weekend after the tradesmen's bank holiday weekend, local fishmongers and entrepreneurs invite all of Iceland (and tourists too!) to a free fish feast. Between the hours of 11am and 5pm visitors can collect their meal, along with some bread and drinks. There's all sorts on offer- sashimi and raw whale, haddock, shrimp and artic char- and last year saw the use of Iceland's biggest soup pot. A brilliant way to get to know Icelanders and sample some traditional food.
5 LIVE MUSIC FROM SOME OF ICELAND'S UP AND COMING MUSICIANS...
Fancy seeing the best in Icelandic jazz? Head to Reykjavik for their annual jazz festival, committed to connecting with the international music scene. Kicking off with a jazz parade through the streets to Harpa and an opening ceremony worth attending, the week is full of original composition, improvisation and jam sessions- groovy mama! There's also the Gaeran music festival in Saudarkrokur, for some of Iceland's best known and unknown musicians. Attend performances in the rustic tanning factory of an arena, and get free entry to nightclubs after gigs- all while getting to know some amazing musical talent!
6 ...AND FROM SOME OF THEIR MOST FAMOUS PERFORMERS
Of Monsters and Men, one of Iceland's most prominent groups, are returning to their homeland for 2 nights only! The band took the world in 2011 with the brilliant hit Little Talks, and have sold over 2 million albums worldwide since. Having performed across the globe, they're playing to sold out audiences in Reykjavik's Harpa concert hall. International group Kings of Leon are also holding a concert in Reykjavik this month, at the Laugardalsholl arena. Tickets are on sale for this awesome band on their first visit to our beautiful homeland.
7 RUN THROUGH FIRE AND ICE
The Fire and Ice Ultra Marathon takes place this month, and is one of Iceland's toughest courses- and one of the most fun! Across 6 days participants run 250km, encountering such diverse terrain as glaciers and hot springs. Camping out in the beautiful Icelandic landscape, it's a challenge of self-reliance that gives runners a real rush when they finish! For something a little more easy-going the Reykjavik marathon offers several different distances, including a fun race and Lazy Town run for the kids!
8 DANCE LIKE NOBODY'S WATCHING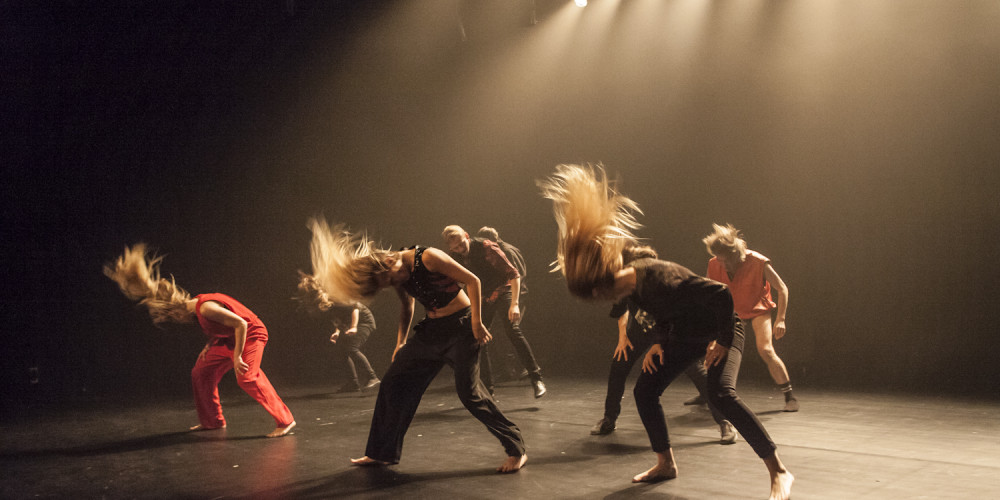 The Reykjavik Dance Festival is a centre for dance residencies and workshops in Iceland. Each day, visitors can see pieces from Iceland's best and bravest choreographers and performers, on themes such as love, war, and dieting. There are two workshops open to the public as well on a first come first served basis, working off traditional dance to make something a little different.
9 GET MUDDY
Did somebody say swamp soccer? Isafjordur is the place to be for some seriously messy football. Around 1200 people took part in 2013, with a further 3000 turning out to watch the games. The swamp football championship is fantastically silly and you'll definitely need more than one pack of wet wipes when you're done! For those a little less comfortable with the mess, there's live music and local food on hand too.
10 INDULGE IN ICELANDIC CULTURE
Reykjavik's Culture Night is the biggest event of the year in Iceland, and a highlight of the summer. Over 600 events will happen on 22nd August, with more than 10,000 guests turning out to watch. The afternoon is all about Icelandic culture and openness, inviting everyone and anyone to participate. The venues are found everywhere in the city, be they large open air concerts or intimate recitals in somebody's back garden. It's an energising day for everybody involved, and the perfect view of Icelandic art in a nutshell.

Love the look of this? All Iceland is taking bookings for breaks next summer- why not plan ahead so your 2016 break is truly unforgettable?